VISAGINO COUNTRY 2017
KEVIN BUCKLEY AND "THE YEE – HAW BAND" (France)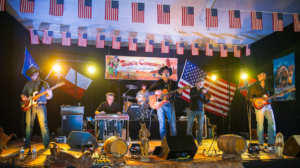 Kevin Buckley is a musician that developed a brand new sound: country music tradition mixed with the modernity of Brad Paisley, driven by the energy of rock and decorated with country/americana melodies.
He is accompanied by musical virtuosos Yee-Haw Band: Eric Michel à la Telecaster; Pascal Lasnier bass and Jean-Mickaël Tallet. These musicians often plays for famous USA artists touring in Europe (Charlie McCoy, Jamie Richards, Carlton Moody, Moot Davis, Mark Powell, WC Edgar, Pauline Reese, John Arthur Martinez, Big John Mills and many more).
Kevin Buckley will throw a real American show that you will never forget! You can't miss these exceptional moments!
.
APRIL MAY (USA)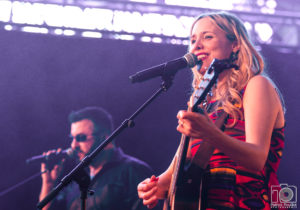 April May grew up in Hebron, Kentucky. She was just 4 years old when her parents signed her up for the local church choir; there, her passion for all things musical was born. April began plunking out notes by ear on the family piano, and a few years later started formal piano, voice and guitar lessons. She continued to sing in choirs, eventually participating in prestigious choral competitions.  April finished her first song at the age of 13, which led to talent competitions and professional gigs in local music venues throughout high school.
At the age of 18, she was accepted into the prestigious music program at Belmont University in Nashville, Tennessee. There, in the heart of the country and folk music scene, she began honing her skills as a songwriter, playing around Nashville in writer's rounds and co-writing with other artists.
In 2009, April began touring the US in a folk music group; they performed together until 2012, when April relocated to Paris. As she had fallen in love with a Frenchman, she decided to split her time between the USA and Europe, where she has been performing with some of the finest musicians in the country music scene since 2016.  Her EP of original songs will be released in the spring of 2017.
April May is a sweet-natured, funny, kind and authentic; she communicates this through her songs and stories. She is a true artist in every sense of the word, and her music speaks profoundly to people of all ages and backgrounds.
.
WINDSHIELD (Georgia/Italy)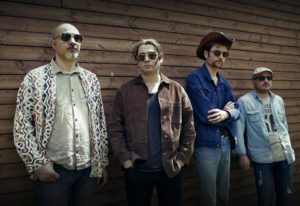 When someone says there's a country music band from Georgia most people might think of the State of US but the band Windshield comes from the country of Georgia which geographically is nowhere near the United States. And even though English is not their native tongue they still speak the universal language of country music. They started in 2015. Anri Gogitauri with his musical background based on Grunge, Blues and southern rock and Shota Adamashvili with his pure country music roots decided to start writing songs together as an acoustic duo for starters and after finishing their first EP called Rambling State Of Mind they started working with two new members Irakli Zibzibadze on bass and Zaza Tsertsvadze on drums.
In February 2017 Windshield released the first single Try Me together with a fellow musician Miken and they won two nominations on Caucasus Music Awards Phoenix which was Aritist/Band Of The Year and Song Of The Year. In June 2017 the band is going to play at the Tbilisi Open Air festival. In August 2017 an Italian fiddle player and a distant but a very loyal member of the band Paolo Cavalaglio is joining his Georgian buddies specifically for Visagino Country festival. So Windshield is going to Visaginas as the only band that's representing two different countries at the same time.
.
JACKSON MACKAY (France)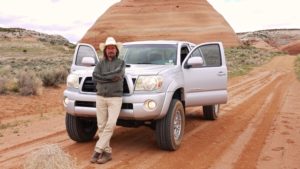 Born in Alsace, in the foothills of the Vosges mountains, I spent my early years on grandfather's farm and with our family band "The Sock Songs". I left home in 1980 to begin a musical career, touring all over Europe as a bassist/guitarist, and later as an acclaimed composer and producer. I toured many years with Irish singer Shane Brady, German first-act singers and performers like Harald Junke or Mary, and was executive producer at The Calren Studios in Freiburg.
My biggest musical revelation came during a long trip through Australia. While staying at Malakoff Station near Cloncurry I heard Lee kernaghan's songs and Australian Country music for the very first time. It was the beginning of a great adventure. Back home, deeply inspired by Lee and photos of the outback, I wrote my first songs "The Lonely Bushman", "This is Love", and then the album "The Game" later recorded by Skip Mitchell at The Reflections Studio in Nashville, TN. I've never forgotten what Australian Country Music brought to me: a sound, a spirit, and the inspiration of honest people living in one of the most beautiful countries in the world. »
Over the years Jackson Mackay has earned the reputation as one of Europe's best Country Music performers. In 2009 he was invited by by Lee Kernaghan to perform in Tamworth (Australia) at the Bi-centenial Park in front of 15 000 people.
.
BUDDY JEWELL (USA)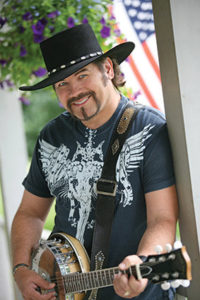 Kevin Buckley is a musician that developed a brand new sound: country music tradition mixed with the modernity of Brad Paisley, driven by the energy of rock and decorated with country/americana melodies.
He is accompanied by musical virtuosos Yee-Haw Band: Eric Michel à la Telecaster; Pascal Lasnier bass and Jean-Mickaël Tallet. These musicians often plays for famous USA artists touring in Europe (Charlie McCoy, Jamie Richards, Carlton Moody, Moot Davis, Mark Powell, WC Edgar, Pauline Reese, John Arthur Martinez, Big John Mills and many more).
Kevin Buckley will throw a real American show that you will never forget! You can't miss these exceptional moments!
.
ALICIA BONCOL AND "KOALICIJA" (Poland)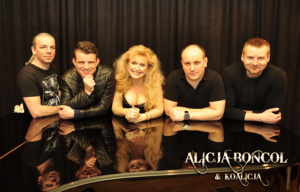 Alicja Boncol – finger – lickin. Like a delightful meal in the country's finest restaurant, such is the taste of Alicja Boncol's musical menu. Poland's best female country singer specializes in serving sweet ballads, hot rhythms and spicy melodies topped with finger – licking image and satiating energetic live shows. Alicja is Poland's most successful female performer, having been awarded multiple genre's awards like Artist of the Year, Female Vocalist of the Year (this year for the 15th time!) or Song of the Year ("Angel's face"), to name but a few. Since her debut Alicja Boncol has been representing Poland during multiple country music festivals in Europe, combining her untamed vitality with an inborn feeling of what country music is all about. Her spécialité de la maison are contemporary country music songs stuffed with sharp lyrics, served with Alicja's characteristic and unforgettable, mouth – watering voice. Fancy a delicious meal to satisfy your sophisticated tastes? Treat yourself to AlicjaBoncol's live performance and help yourself to the best of  Polish country music cuisine! 
There are Stars you wanna spread rumors about and there are the Artist you'd rather t a l k about. There are the chicks discovered and promoted due to their aesthetics and there are women whose only sufficient tools of trade are voice and personality.
Brilliant Star, an object of rumors and sensation and, at the same time, a true Artist, respected by music-biz professionals.
Intriguing beauty, on stage she's a sheer incarnation of hurricane and dynamite; hyper-feminine, she provokes animal instincts among her male fans, yet she's incredibly direct, warm, friendly and blessed with a wild sense of humor, a combination of Dolly Parton, Shania Twain and Tina Turner put together. Which does not mean Alicja Boncol imitates anybody!
Sure, her 'school' were the recordings of the great American Country singers to whom she owes her status of Poland's most s t y l i s h performer of the genre. But she remains h e r s e l f after all. Every song she sings, be it an original stuff or a standard famed by earlier renditions, she colors with her own charisma, energy and feeling.
And there's her VOICE: crystal-clear, resonant, strong, spacy, pitch-perfect and of a vast range; road-tested in a wide spectrum of styles, from country classics, to sensual ballads to a rapacious, rocking 'rough edge'.
Sometimes they say of such person that she's got 'that thing'. In Alicja's case however, it would be a serious understatement. Because she's got e v e r y t h i n g. It's almost unjust.
.
LINITA MEDINA (Latvia)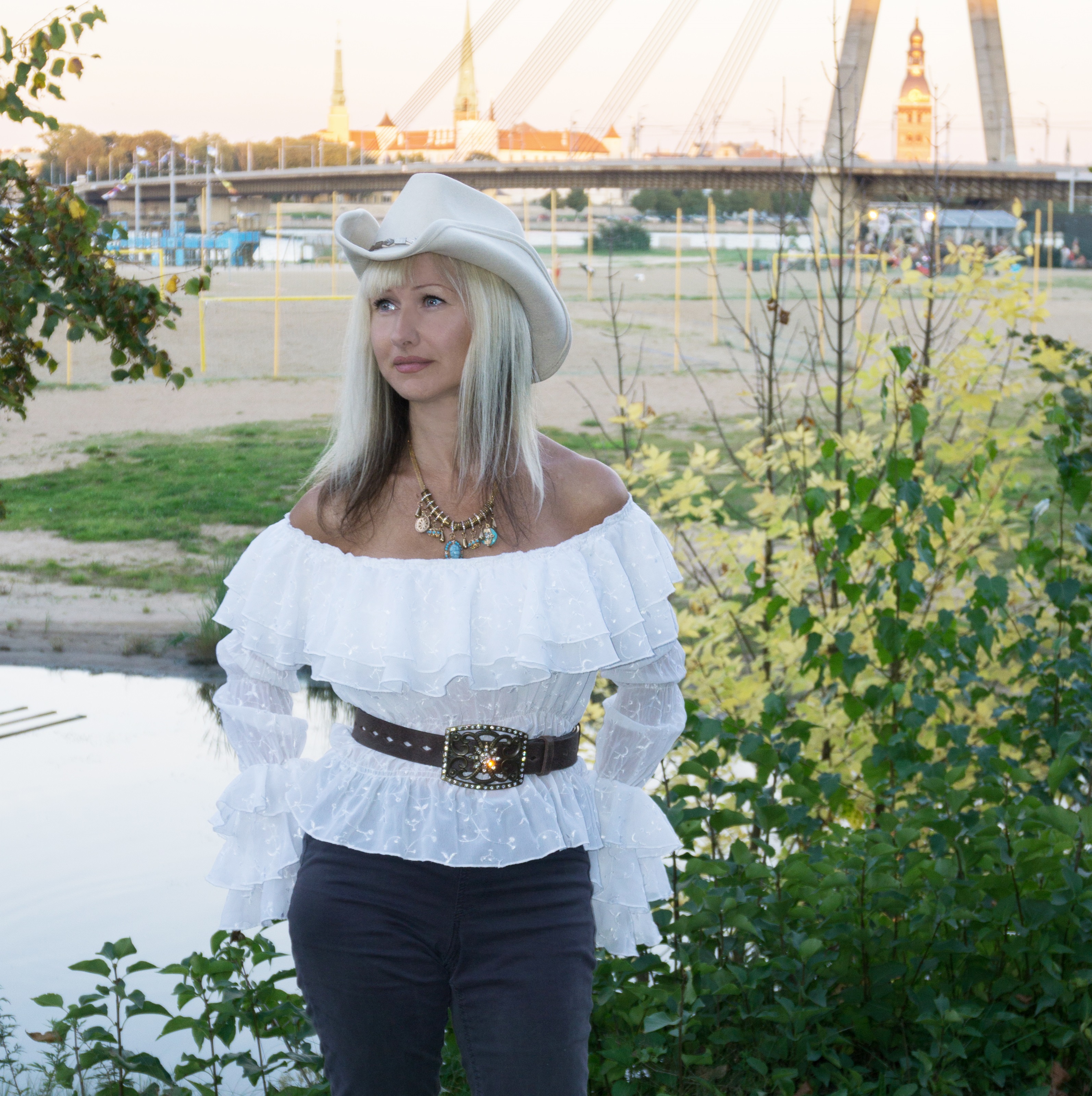 .                                                                                                                                                              
Linita Mediņa (mostly known as simply LINITA) is a leading Latvian country music singer and songwriter. She has been performing and composing songs since the age of 15. Undoubtedly, Linita can be considered as the most recognized female country singers in Latvia because of a unique vocals and performing technique.
Artist took part in several international country music festivals, for example Country Music Messe in Berlin (Germany) along with annual Country Music Festival in Bauska (Latvia), where international jury has nominated her as the most perspective country music singer. Linita has performed cover version for several well-known world hits and had a successful cooperation with almost every Latvian country music representative in various projects.
Two solo albums have been recorded – "Rīts kā brīnums" (Morning like a Miracle), which was relased in 2008 and "Par Tevi un mani" (About You and Me), released in 2011. Her second album was notable for the "Best of the Year" musical prize nomination. Moreover, it is needful to mention a successful participation in Eurovision Song Contest – Linita's composition "My Vow to You" was included in a final selection. Linita actively takes place in various musical polls, TV-shows and is a popular Latvian radio artist.
Linita Mediņa is currently working as a solo artist in cooperation with other professional musicians. Repertoire includes both cover version for popular country music songs and original compositions. Adaptive concert programs offer a rich musical material not only for classic country lovers but also for pop-rock country fans. Her favorite country music artists are Miranda Lambert, Joni Harms, Patsy Cline and Kacey Musgraves, whose most remarkable songs are included in Linita's concert program.
                                                                                                                                                       .
DOS PAISES (Ukraine)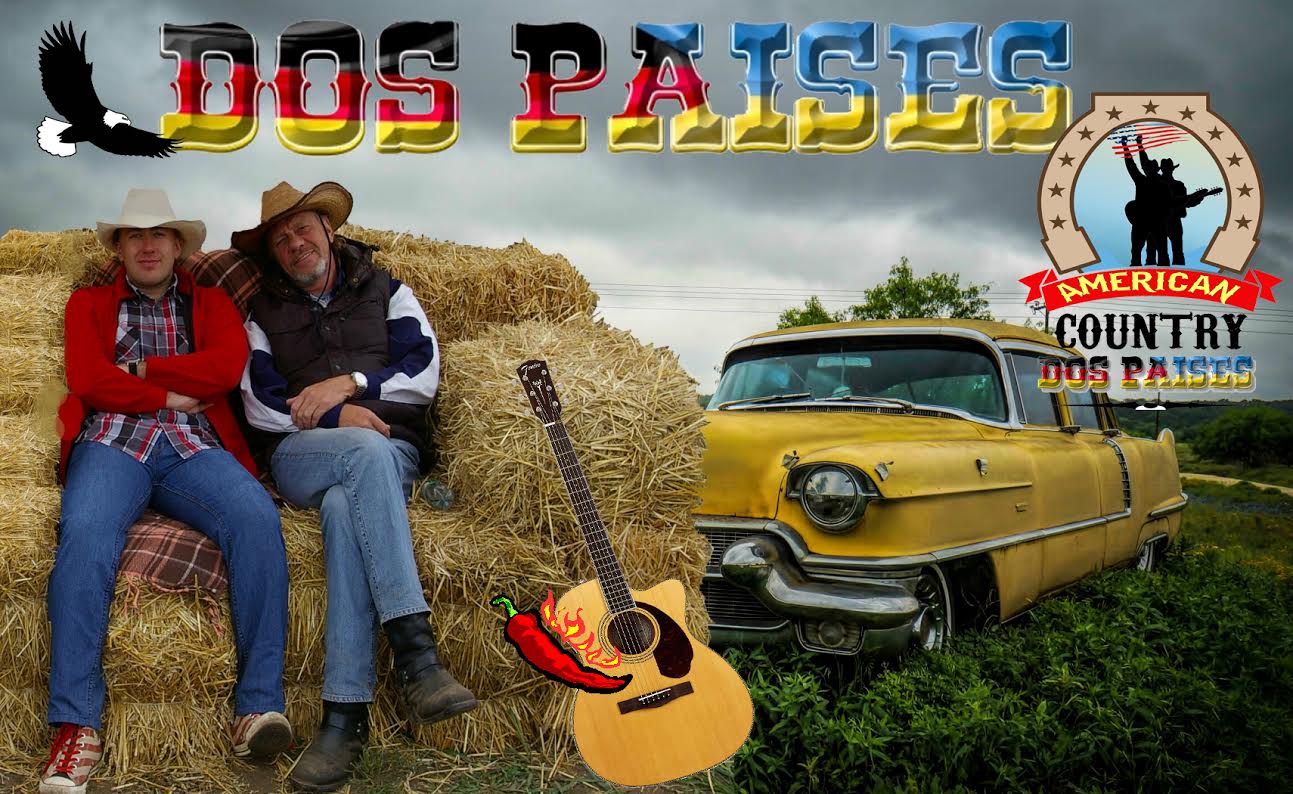 .                                                                                                                                                              .
"DOS PAISES" is Spanish and means: 2 countries.
Why: Because the two musicians of this duo come from two different countries, which can hardly
be more different.
Both now live in the Ukraine and have set themselves the task to make American country music
more popular in Ukraine, which was so far unknown in this country. This starts now, to get more
and more successful.
Four years ago, Joerg (62 years old) moved to Ukraine for family reasons, and Igor (25 years) have
always lived in the Ukraine, are 2 enthusiastic country musicians, of the first real Ukrainian country
band: "Ternopil Rednex".
The band has existed successfully for 2 years and is now well-known nationwide.
Appearances on TV and major events, among others. Concerts for the American Embassy, have
contributed very much to the success.
For performances in Europe these two musicians, have decoupled as a country duo.
The 5-people band, had always major problems with the visa procurement for concerts in the
European countries.
In addition, three musicians of the band, still play in other groups or have obligations as a soloist,
which often also makes scheduling very difficult.
In addition to their own compositions, they have a large repertoire of cover versions of popular and
well-known country songs.
They place great value on handmade, honest and authentic
Country music. Apart from acoustic guitars, harmonica and
Joerg's baritone voice, they largely dispense with technical tools.
No backing tracks, no playback but pure and handmade.
2 musicians, from 2 different cultural circles, from 2 different generations, on a stage. Country
connects across borders and generations!
.
JONIS (Lithuania)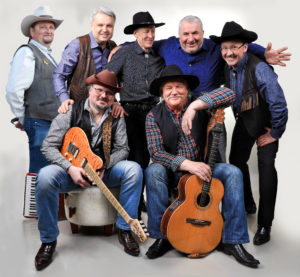 The band "Jonis" made it's first steps in 1984. Their repertoire includes original songs and instumental compositions, Lithuanian folk song arrangements and other artists creations performed in bluegrass style with a unique sound of the band. In their active years the band has released 22 audio and 2 video albums, they participate in numerous folk and country music festivals worldwide and in Lithuania. They have performed in the US, Germany, Finland, Poland, Ireland, England and neigbouring countries. In 1994 the band initiated an opening of a music club "Juonė pastuogė" in Šiauliai, where live music is performed several nights a week. The band will perform their best songs and well known country song covers with other well known Lithuanian artists – A. Klova (fiddle), E. Daujotas (electric guitar).
You can learn more about the band on www.jonis.lt
Members:
Pranciškus Trijonis (manager) – acoustic guitar, kazoo, vocals;
Romaldas Trijonis – still guitar, madolin, vocals;
Edmundas Grubliauskis – harmonica, accordion, vocals;
Arvydas Žiauberis – contrabass, vocals;
Artūras Mankus – drums, percussion;
Algirdas Klova – fiddle, vocals;
Evaldas Daujotas – electric guitar, vocals.
.
COUNTRY LIVE PROJECT (Lithuania)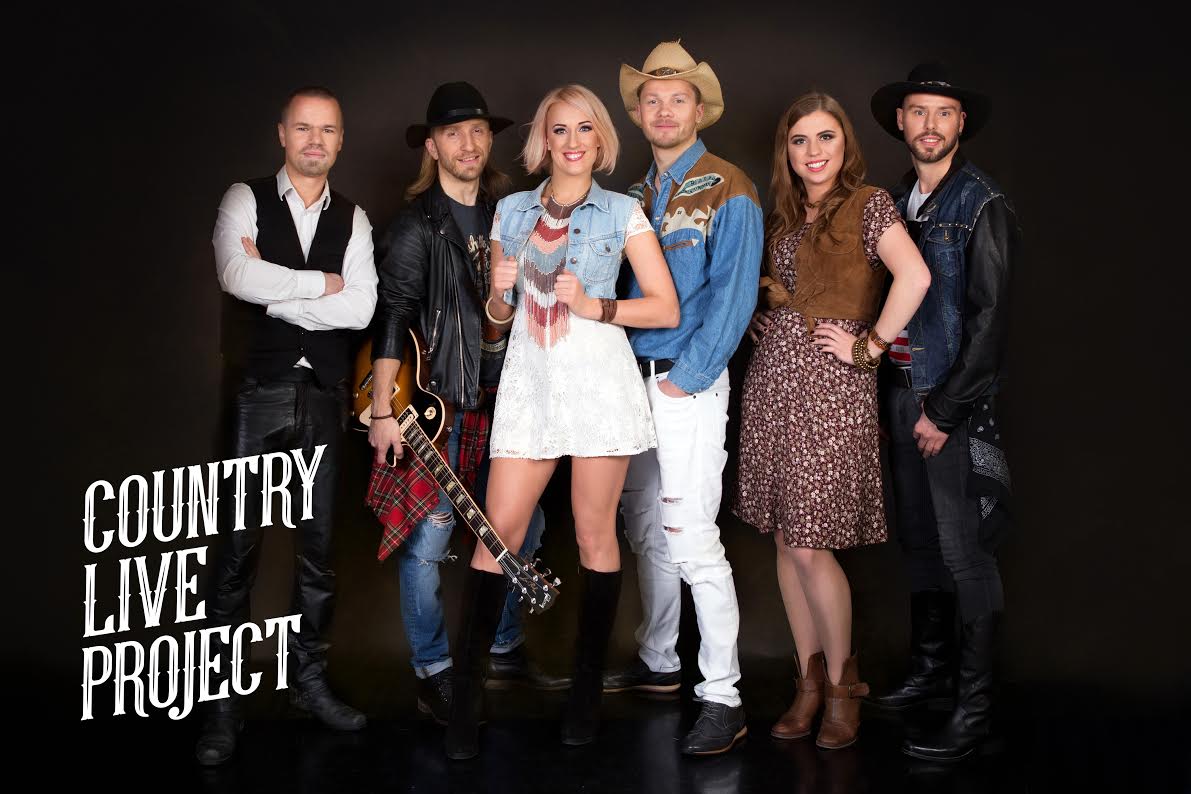 The "Country Live Project" repertoire is inspired by the greatest American Grammy nominated artists. The audiience will recognize the famous country pop rock hits, that were made famous by artists like Keith Urban, John Mayer, Nickelback, Shania Twain, Lady Antebellum, Lynyrd Skynyrd, Carrie Underwood, Miley Cyrus etc.
The main vocalist is a well known singer for live music lovers  – Augustė Vedrickaitė. One of the best Lithuanian guitarists – Robertas Semeniukas – is the author of the arrangements.
Extraordinary scenic images, powerful voices, energetic talented musicians and the most amazing melodies will make the audience feel as if they are in the country capital of America – Nashville.
Members:
Augustė Vedrickaitė – vocals;
Robertas Semeniukas – vocals, guitar;
Tadas Dešukas – fiddle, mandolin, backup vocals;
Viltė Ambrazaitytė – keyboard, backup vocals;
Paulius Jaskūnas – bass guitar;
Jonas Lengvinas – drums.
Facebook: http://smarturl.it/countryliveproject
Instagram: http://smarturl.it/countryproject
Video:  https://www.youtube.com/channel/UCzBPSl_jbXTch3qrdMXCFGA
.
.
VISAGINO COUNTRY 2016
.
ALVITA & NEW DAY (Lithuania/Latvia)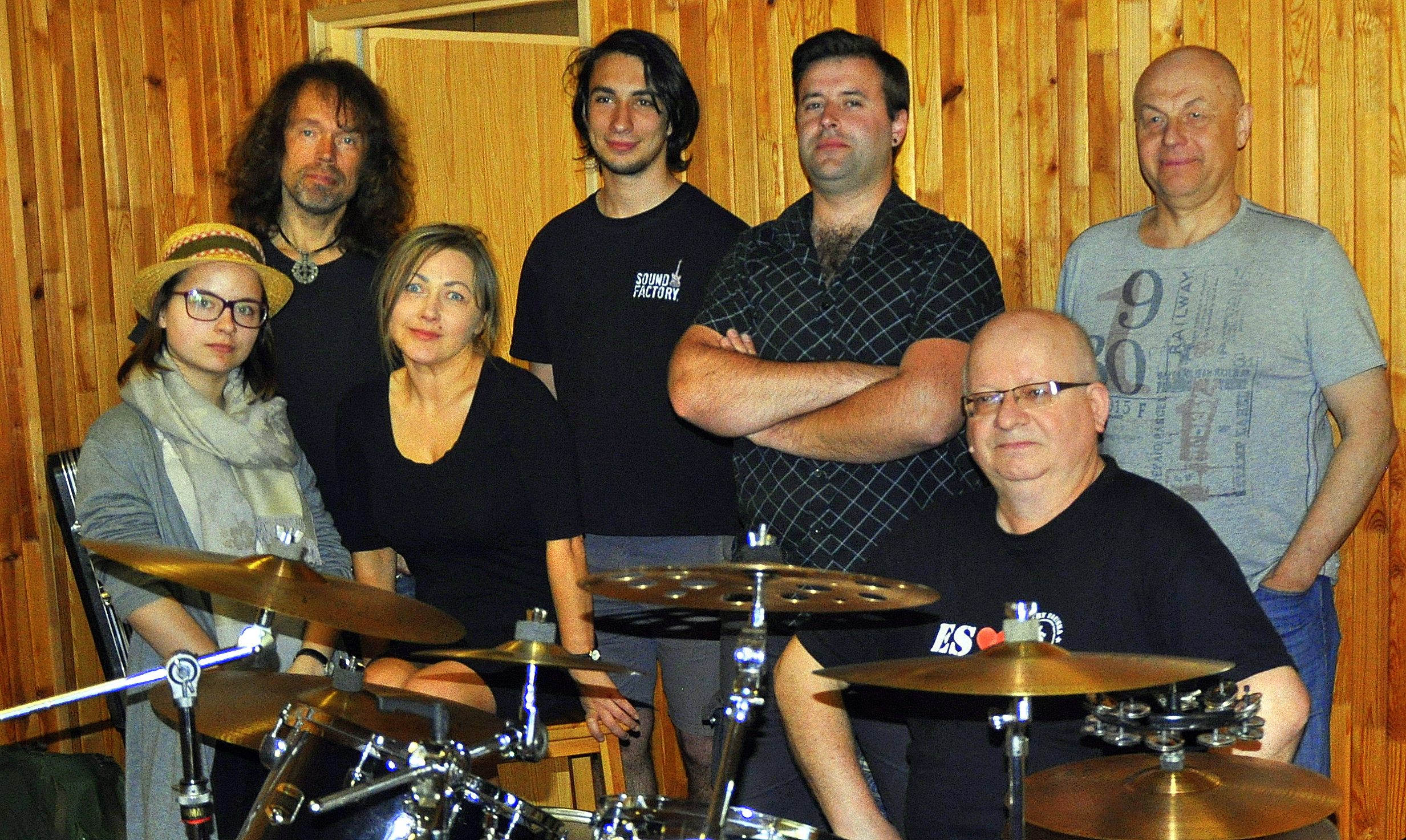 –
FIRA (Ukraine)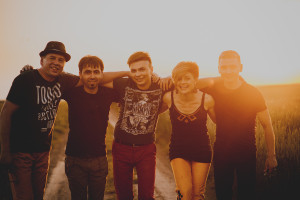 More info –  www.youtube.com/watch?v=7Qq7VNJOSOM
–
COUNTRY HELL (Russia)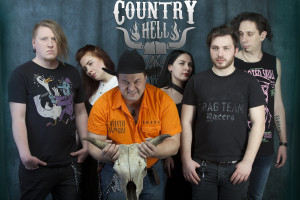 –
FLAME & THE ROLLTONES (Latvia)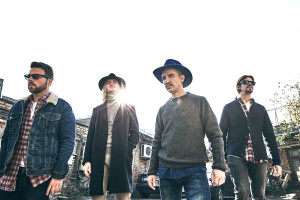 More info – www.therolltones.com
–
WHISKEY RIVER (Poland)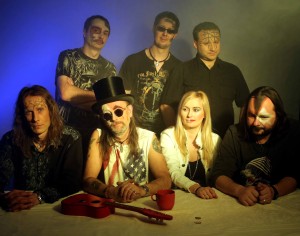 More info –  www.whiskeyriver.com.pl
–
NASHVILLE (Austria)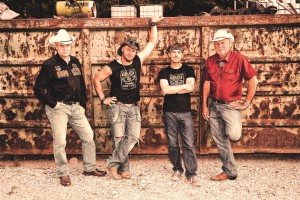 More info – www.nashville-band.at
–
KEVIN BUCKLEY & THE YEE-HAW BAND (France)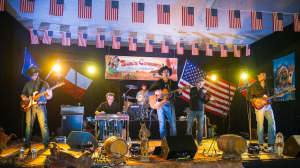 More info –www.kevinbuckley.fr
–
JULIAN SUMMERS (Canada)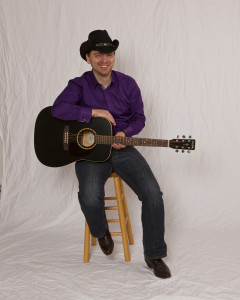 More info – www.juliansummers.ca
–
CARLTON MOODY (USA)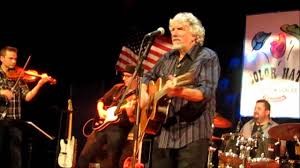 More info – www.facebook.com/carlton.moody.10
–
VIRGIS STAKĖNAS (Lithuania)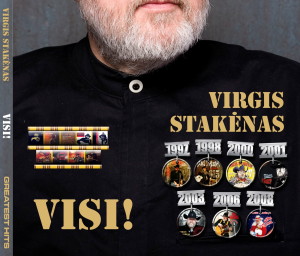 More info –  www.stakenas.com
–
CREEDENCE TRIBUTE (Lithuania)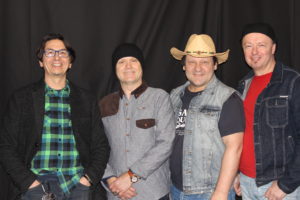 –
OLGA EGOROVA & DUO RO (Russia)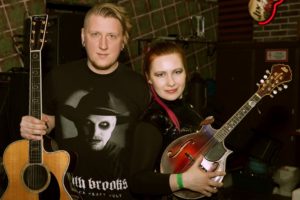 VISAGINO COUNTRY 2015
NIGHTHAWK (Germany)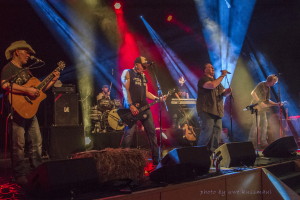 COUNTRY BLUES SESSION BAND (Lithuania)
ALEKSANDR BELKIN ALL STARS BAND (Lithuania)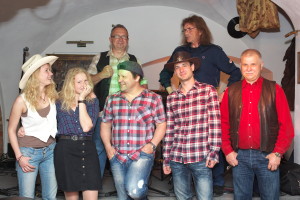 4 FUN (Lithuania)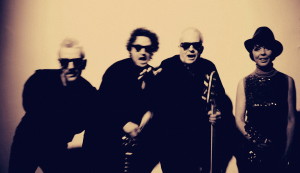 BAYLOU (Australia)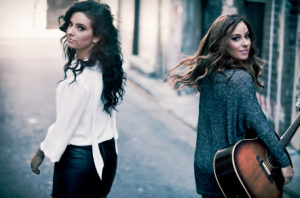 COUNTRY CIRCUS (Sweden)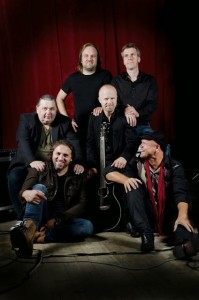 DAKOTA (Lithuania)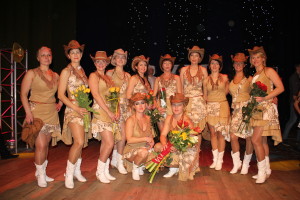 James Lann ir ASORTI (USA/ Lithuania)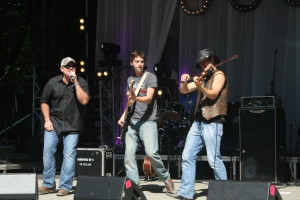 NEW DAY (Latvia)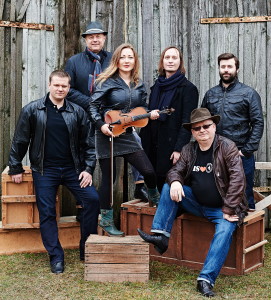 TEXAS MARTHA ir THE HOUSE OF TWANG (USA)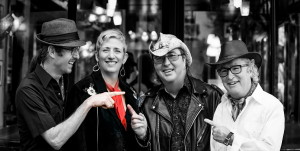 http://www.reverbnation.com/texasmarthaandthehouseoftwang
https://www.facebook.com/TexasTwang
VIRGIS STAKĖNAS (Lithuania)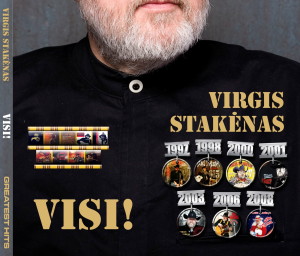 http://www.facebook.com/pages/Virgis-Stakenas/377024888978522?sk=wall
VISAGINO COUNTRY 2014
LITTLE-COUNTRY-GENTLEMEN (Germany)
Edvin Bauers (Latvia)
PeTe Band (Denmark)
Ray Scott (USA)
Modern Earl (USA)
Liane Edwards (USA)
UKUS IN FABULA (ITALY)
Virgis Stakėnas (Lithuania)
"Asorti" (Lithuania)
Vydraga+ (Lithuania)
"Leo ir Undaroks" (Lithuania)
"Alvita & K" (Lithuania)