VISAGINO COUNTRY 2018
✪ MAX TYLER (US) ✪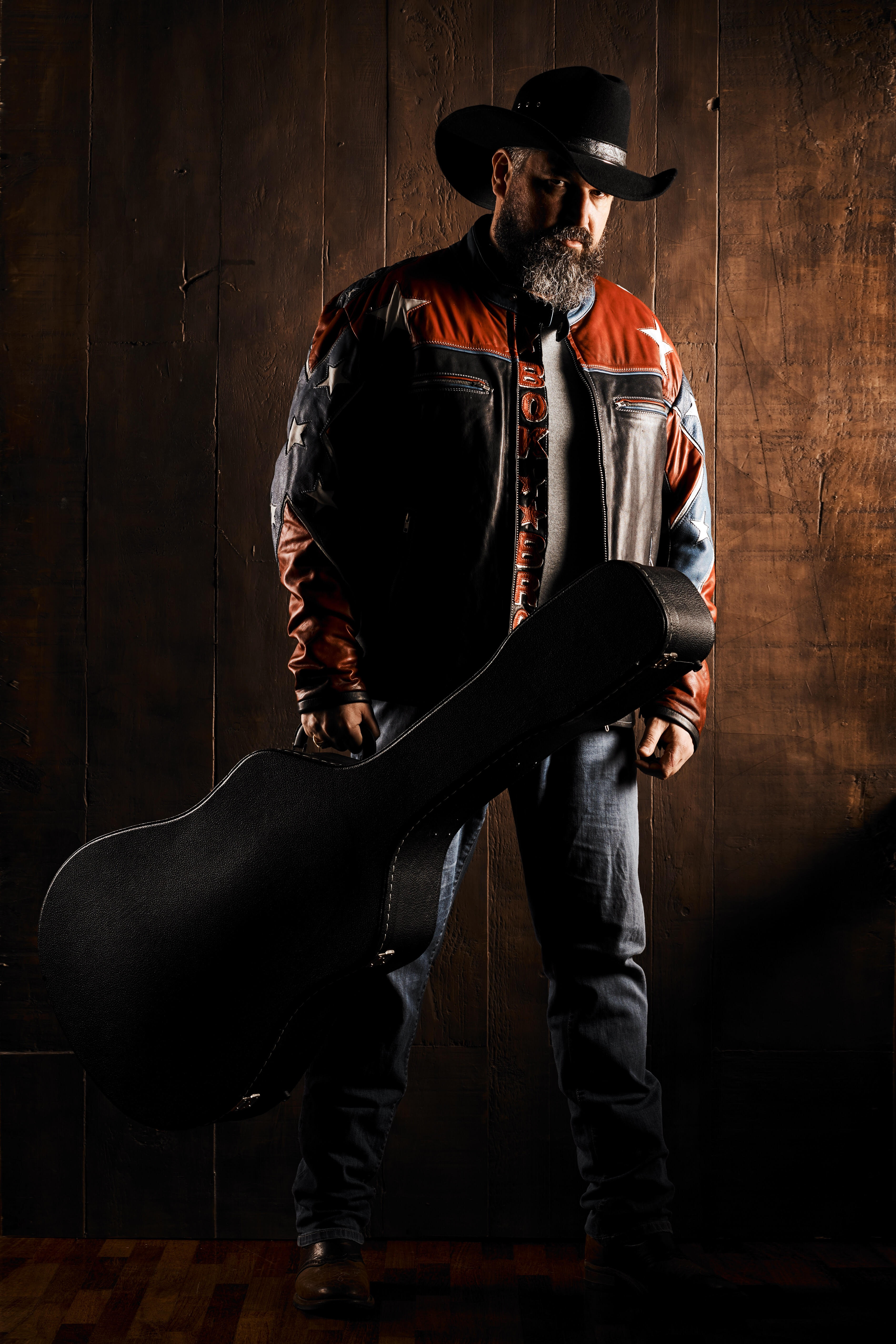 Max Tyler is a multi-award wining country music artist who has performed around the world. His first album release "LINE DANCE WITH BACK TO TEXAS" sold 35 000 copies and he has been performing on major channels of international TV an radio stations ever since.
However even declared as a follower of the "Old School" Max Tyler has managed to move over time the tradition to the present days, making music is at once genuine but very danceable. Proof of this, has won the 3 awards to which have granted by the International Line Dance Association as November 2014, 2016 and 2017, beeing the only country artist that wins this award 3 times!!!
Max Tyler perfectly combines on his shows the great classics of authentic country music with original and unreleased songs.
Over 25 years on stage endorse the extraordinary live show of this artist, for which there are no small or big events. Max delivers 100% real country music always.
Max has performed at many festivals such as the Mirande (FR), Prat Bonrepaux (FR), Pessac (FR), Mr. Banjo (SP), Salardú country & Rock festival (SP), Cowboy Boots International Festival (SP), Texas sounds international awards (USA), among others.
His first hit named "Trucker Man" has been produced by Steff Nevers (3 Grammy nominations) and recorded and mixed in Nashville, TN.
Max Tyler, at the present day, lives in the city of Barcelona (Spain), " I'm ready to hit the road again  in 2018 and perform at all types of country music concerts, events and venues. Country music is my life and I love it and all my great fans around the world very much!" says Max.
✪ THE MUSIC ROAD PILOTS (UK/The Netherlands) ✪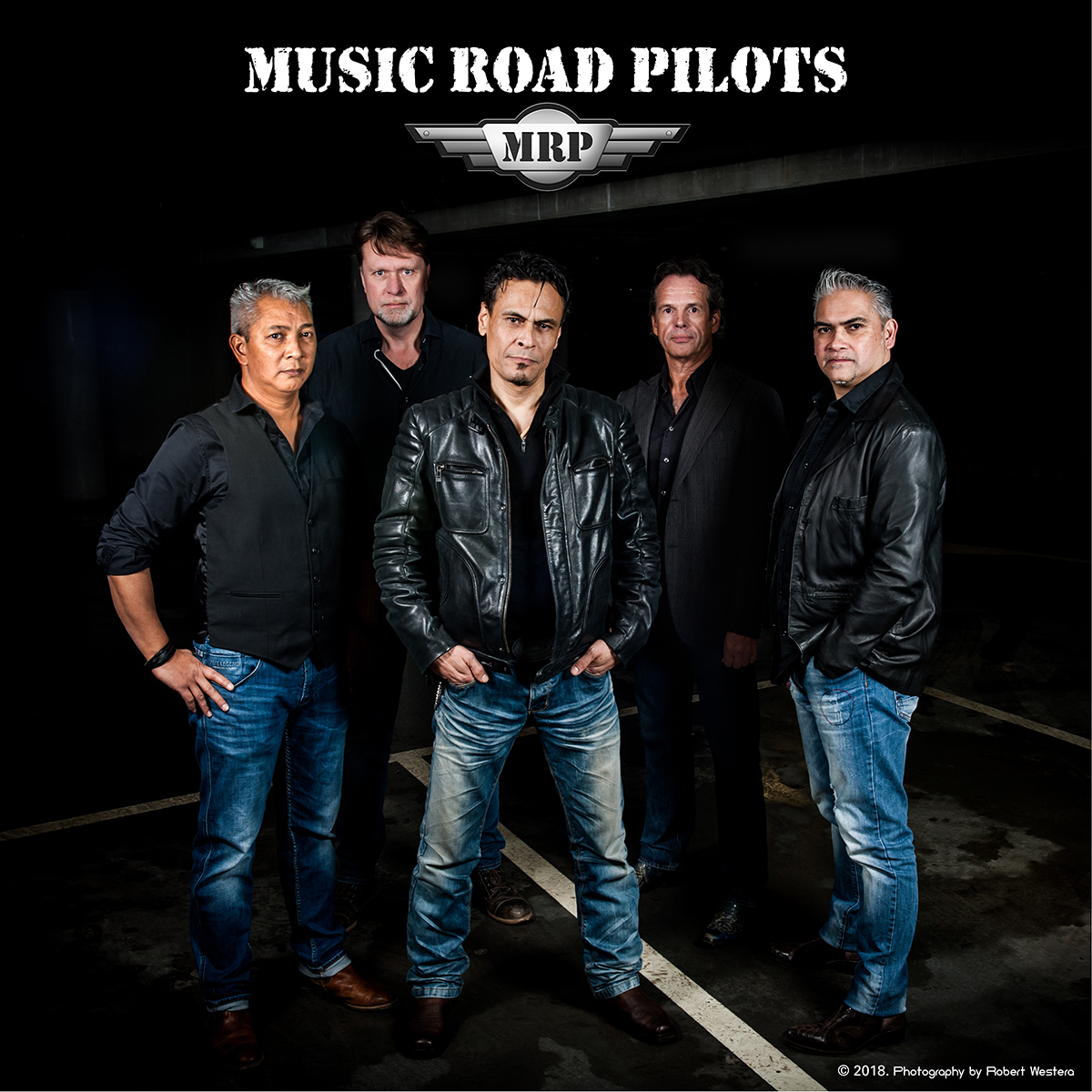 Early 2008 Albert Rumengan, accomplished Dutch guitarplayer, formed the band "Music Road Pilots". The mission from the beginning was to create a modern country sound mixed with classic Americana-Styles. The music is still rooted in the warm, raw authentic folk sounds as sung by artists such as Hank Williams, Ray Price, Merle Haggard, Buck Owens and George Jones. MRP uses this great classic sound and merge it with the fast paced country-rock of today. The MRP band members interpret their cherished roots in a unique European way to bring you music with a compelling new twist: Traditional Country, Country Funk, Southern Rock, Rock 'n Roll and Blues.
Inspired by contemporary artists such as Keith Urban, Brad Paisley, Vince Gill and Dierks Bentley, the band focuses on energetic live performances with great entertainment value.
Americana and Modern Country… at its best!
Immediately after the release of their first album "When She Gets Close To Me" the band took the industry by storm. Many spectacular shows across Europe raised a lot of attention as Music Road Pilots showed up at most of the popular venues and festivals in more than fifteen countries. In three years time the band established themselves as one of Europe's best and most exciting Country-acts. Along the way they shared stages with LeAnn Rimes, Dwight Yoakam, Connie Smith, Bobby Flores, Darryl Worley, Billy Yates, Danni Leigh, Aaron Watson, Will Bannister and ZZ Top.
In 2013 and 2015 Music Road Pilots was voted "Best International Country Act" in Austria, and also in 2015, the band was voted "Best Country Band" by online magazine "Fair Play Country".
In 2016 they toured with the legendary Country Music Hall Of Fame artist Charly McCoy (USA) and sister of the legendary Jerry Lee Lewis, Linda Gail Lewis (USA). And they released their second album "NashVegas". They have been nominated by the Josie Music Awards in Nashville USA and won for the third time the ACMF Award in Austria for "International Band of the year". Also that same year the band is additionally enhanced by World's nr. 1 female pedal steel guitar player Sarah Jory (GB).
In 2017 Music Road Pilots was voted "Electric Band of the Year" and Albert Rumengan as "Musician of the Year" by the DCMA (Dutch Country Music Association).
Music Road Pilots consists of accomplished, experienced musicians with a great track record:
Richard Hesselink – Lead Vocals and Guitars
Albert Rumengan – Lead Guitar and Vocals
Peter van den Bos – Fiddle and Vocals
Edu Nolten – Bass Guitar and Vocals
Hans Molenaar – Drums
Additional musician:
Sarah Jory – Pedal Steel Guitar, Slide Guitar and Vocals
✪ SARAH JORY & THE NEXT LEVEL (UK/The Netherlands) ✪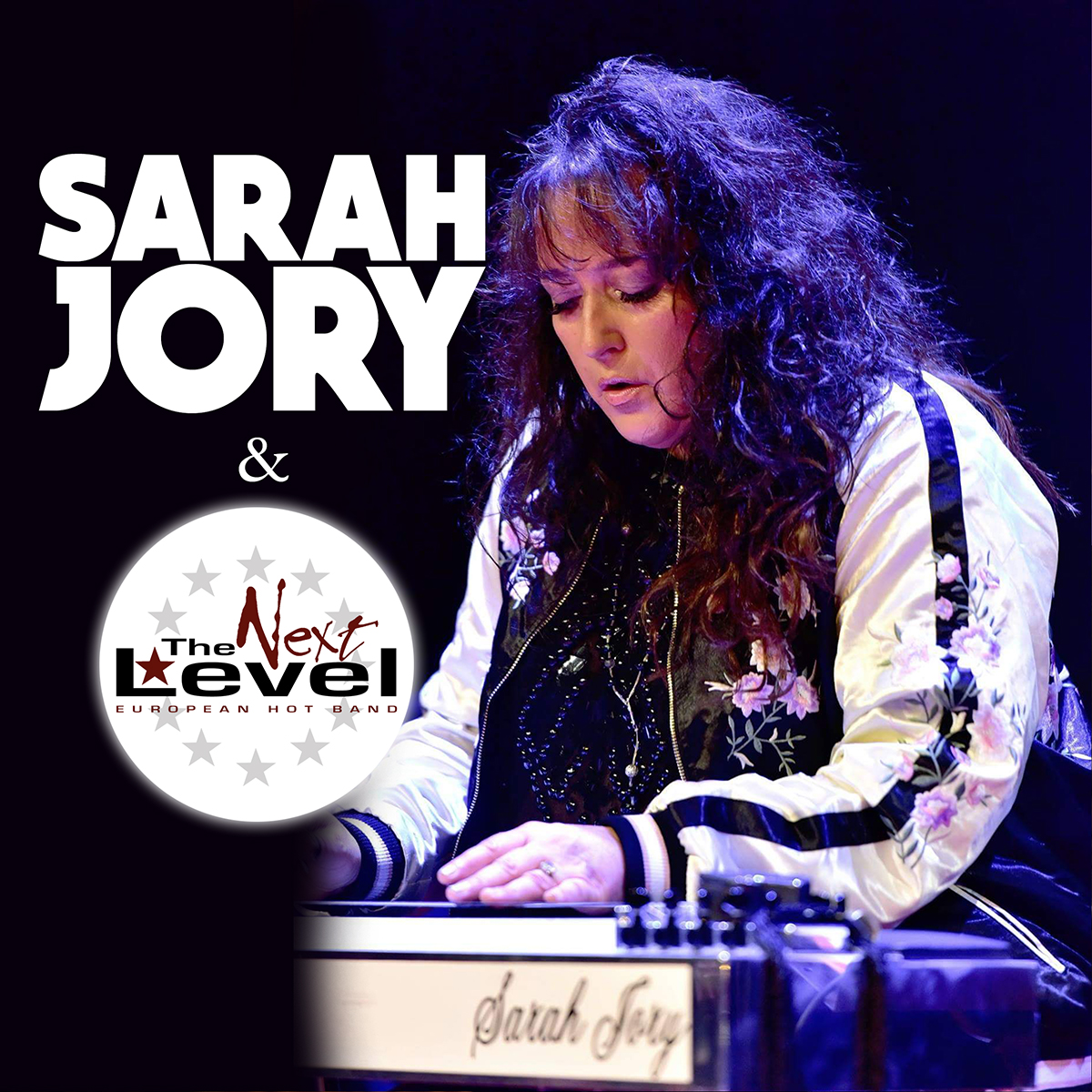 Sarah Jory began to learn to play musical instruments at the age of five, when she obtained her first steel guitar.
In 1978, she was backed by the group Poacher when she was featured on the BBC Radio 2's Live from Golder's. Also at the age of nine, she joined the band Colorado Country after her father, Arthur Jory, secured her an audition. Jory played with the band for four years while completing her schooling. During this time, the band changed their name to Sarah and the Colorado Country. Jory's first album, Sarah's Steel Line, which she recorded with the band Poacher, was released by Crow Records in 1980, when she was eleven years old. After the album's release, she was asked to play at the Petersborough Festival of Music, having appeared earlier at Neil Coppendale's British Country Music Festival at the Brighton Centre.
At thirteen, Jory first visited the United States of America where she played at the Steel Guitar Convention in St. Louis with Buddy Emmons.
Sarah is also a regular member of the European band, Music Road Pilots.
The Pilots have won numerous awards and nominated for many more. With this band, Sarah plays Pedal Steel Guitar and can often be seen playing a mean power slide guitar.
The combination of both the Pilots and Jory are an amazing partnership and a must see if and when you get the chance. In 2018 she will also be supported by the European session band The Next Level.
Despite an enviable music career, that has lasted for over 40 years, Sarah Jory is still very much top of her game and still commands large audiences, playing at prestigious music venues throughout the world!
Sarah was recently voted the Worlds Number One Female Pedal Steel Guitarist!
Sarah is also an active member and supporter of the International campaign, Women In Music.
Website: www.sarahjory.co.uk
✪ BAYLOU (Australia) ✪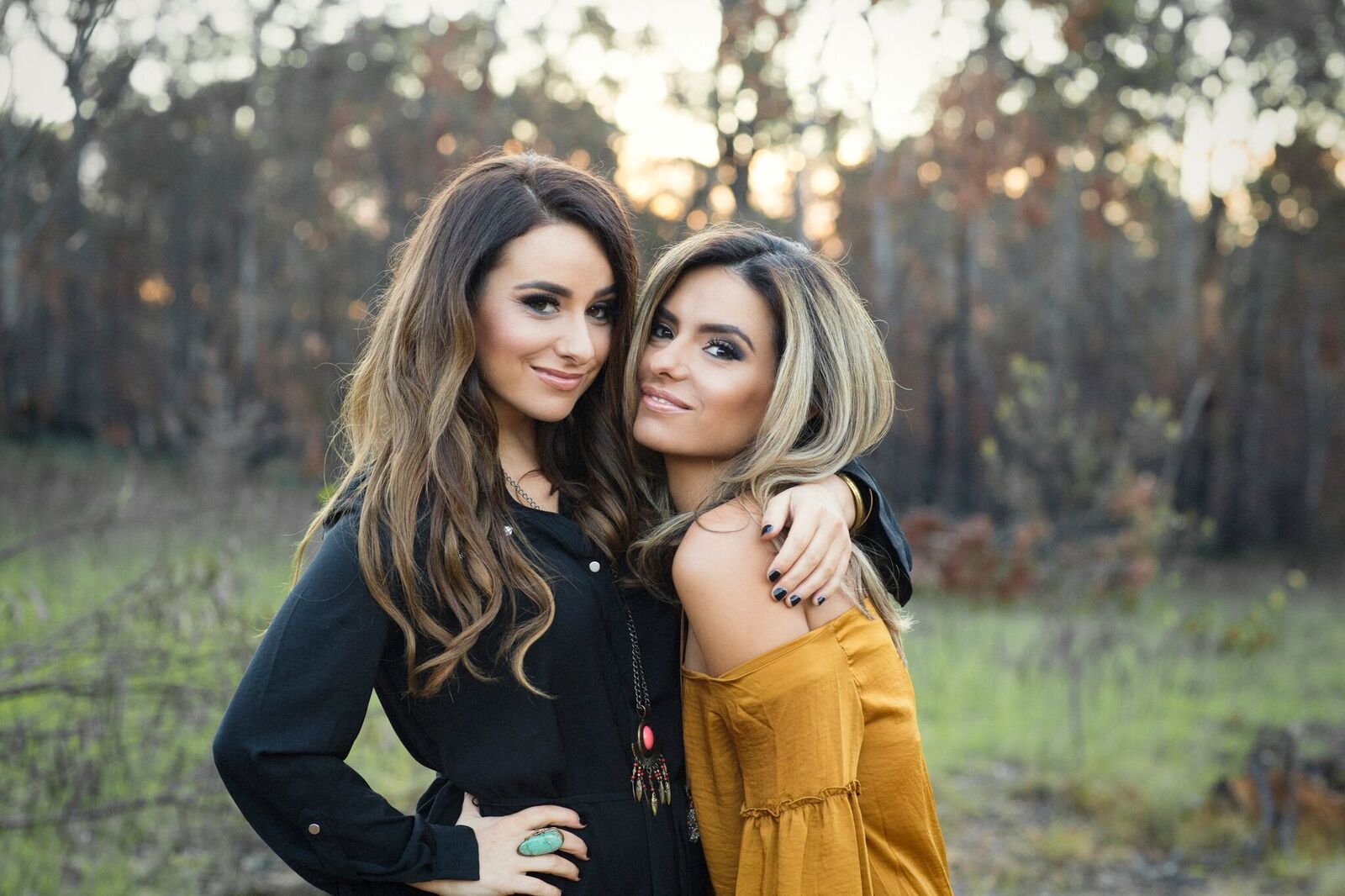 Baylou are sister duo Victoria Baillie (winner of the Golden Guitar for Best New Talent at the 2010 Country Music Awards of Australia) and Barb Baillie (previously a touring musician for Beccy Cole, Adam Harvey and Troy Cassar-Daley)
Shortly after the release of their top 10 ARIA Country & debut album Go To Hell & I Love You
In 2012, Baylou's debut single "Target On My Heart" Went all the way to number #1 on the CMC Top 30 Countdown.
In 2015 and 2016, Baylou performed at Music Festivals throughout Australia, Europe, New Zealand and America! Which landed them back in Nashville and straight into the studio!
"We are so excited and extremely proud to be sharing the next chapter of our music with everyone" say Baylou.
Baylou were a featured Artist on iTunes shortly after the release of Bang Bang with the video to Closing This Memory Down having attracted nearly 10,000 views in it's first week of release.
Bang Bang the 2nd studio release from Baylou is currently available through all major online retailers.
For the performance at anniversary festival Visagino Country 2018 Baylou has invited Edgar Pishchikas (Sepa) to play boss guitar.
Website: www.baylou.tv
✪ BRENDAN MONAGHAN (Ireland) ✪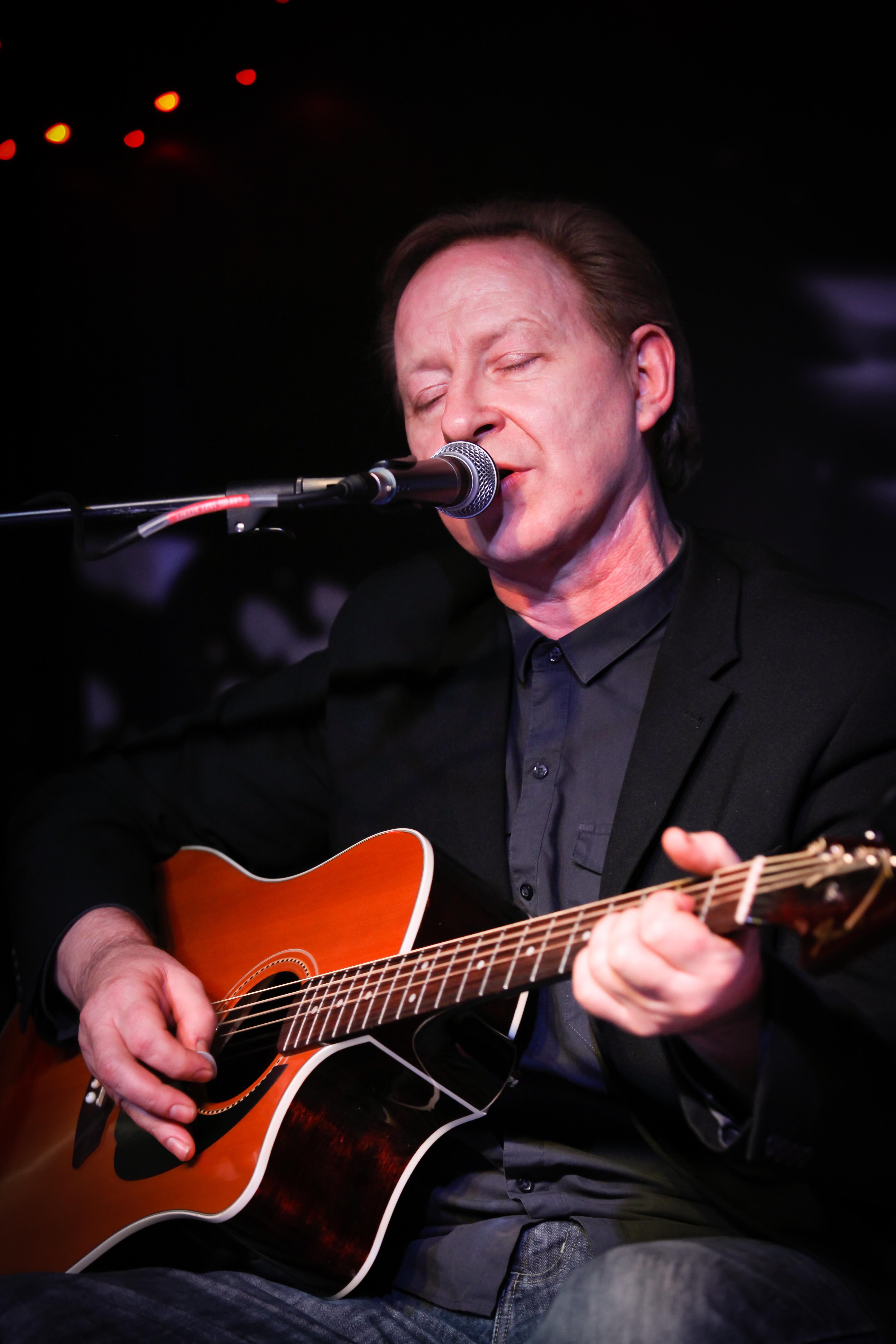 County Down singer songwriter Brendan Monaghan performs his material at home and in many different countries around the world. Monaghan has shared the same bill as many top international artists and has written material for several recording artists. He has released six albums "precious time", "no more words", "look no further", "flicker of hope", "never too late to come home" and "lovers always win".
He has received very enthusiastic reviews for his music as he continues to progress in his art form.
Author, poet and journalist Jackie Hayden.
"Brendan Monaghan's success proves that sometimes, although not often enough, talent wins in the end"
Australian photographer. June Underwood.
"Brendan Monaghan has a gift of capturing moments of life experiences and emotions in his brilliant songwriting, bringing words to life in music"
Website: www.brendanmonaghan.com
Youtube: www.youtube.com/watch?v=A4gru4cBtac
www.youtube.com/watch?v=s2OfXqu7qTQ
✪ THE WILLIE JONES BAND (US/Slovakia) ✪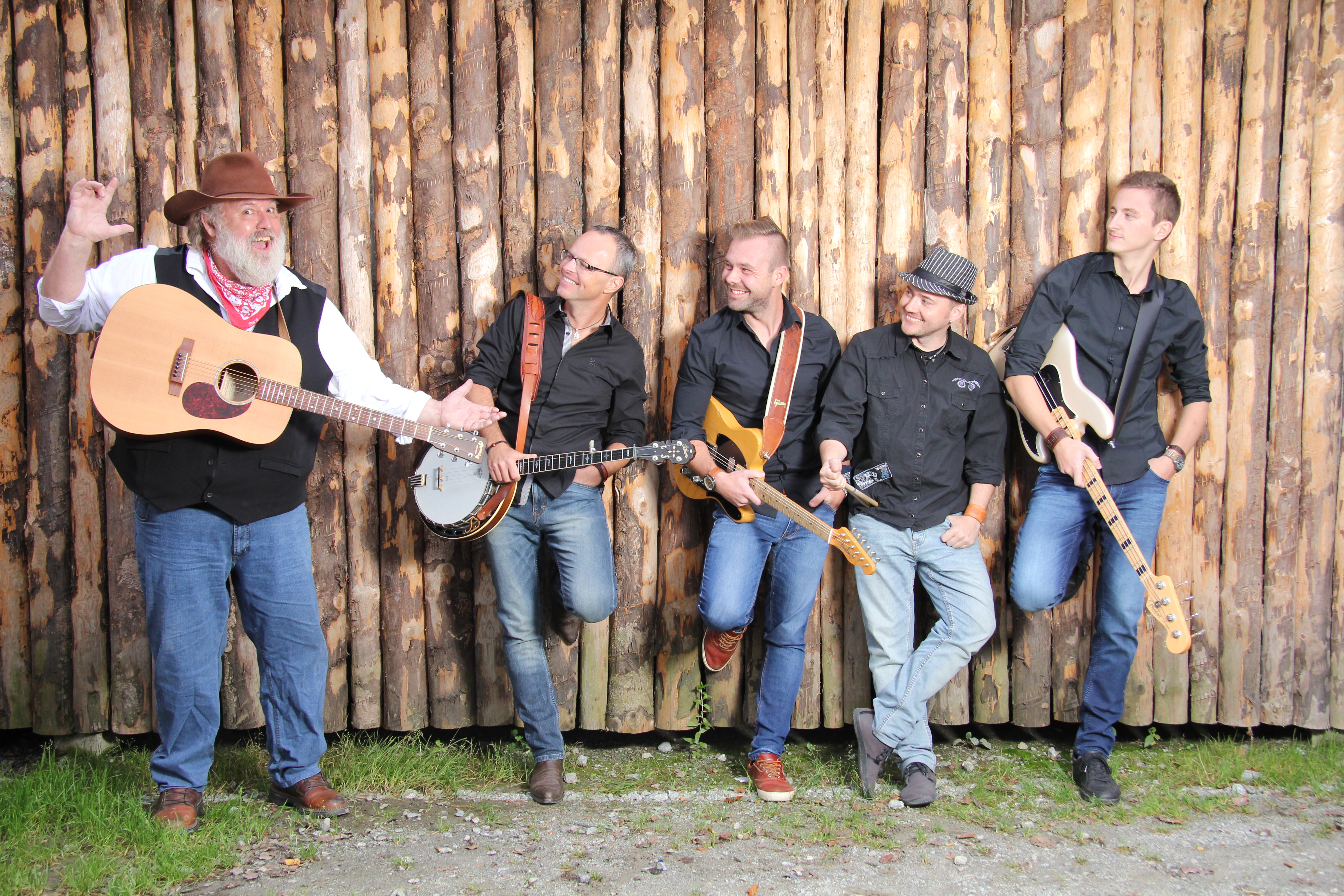 Since 1983 Willie Jones has been entertaining European Country fans with his
guitar and dynamic singing style. As a G.I. he started first band, "Cripple Creek"
and toured the Army bases and Clubs throughout Germany. Many remember Willie
in the 90's as lead singer and bassist for Just Country Band and later with the
legendary band "Shady Mix". Starting in 2001, Willie worked as "Singing Cowboy
of Pullman City" while performing with other top acts including Barry and Holly
Tashian (3x Grammy Award Winner), John Ely, Red Wine, Byron Berline, Helt
Oncale, Daniel T. Coates and Ingo Sandhofen. In 2005 Willie moved to Texas to
pursue a gospel music career but returned in 2012 to form his most ambitious
project to date – The Willie Jones Band.
Since 2012 the WJB has delighted country fans playing major festivals and
concert halls throughout Germany, Spain, Austria and Eastern Europe. In November
2014, the group won top honors at the International Country Music Award band
contest competing against 35 top bands from Europe and the USA with their unique
combination of original songs, Bluegrass "breakdowns", Traditional Country Music
and rockin' oldies.
Willie Jones Band shows are fun for young and old with hot picking, sweet
harmony, tight arrangements and professionalism from start to finish. Willies's long
experience combined with a band of young, dedicated musicians promise an
unforgettable concert for our festival.
Website: www.wjb.sk
✪ LONSTAR (Poland) ✪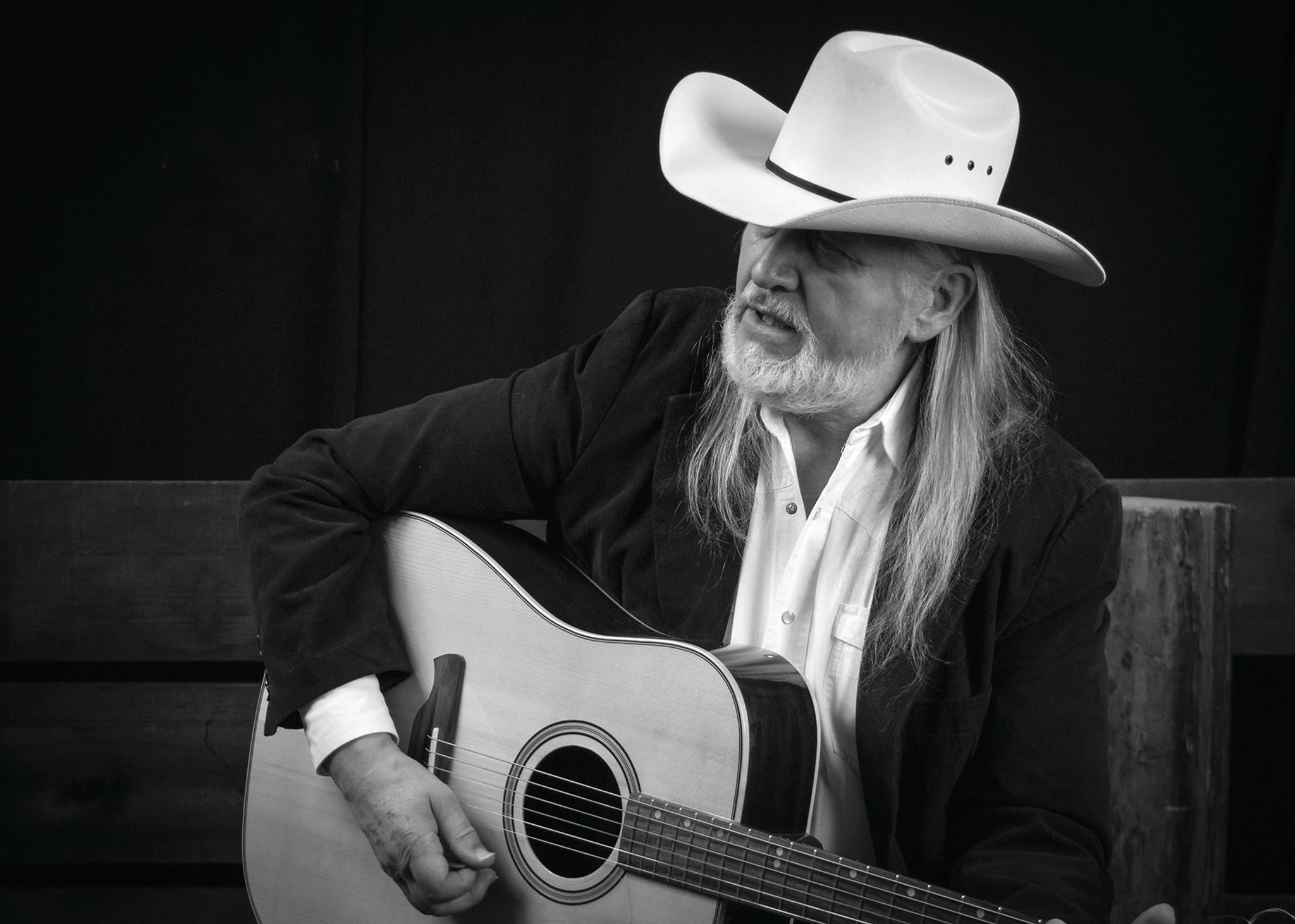 MICHAEL LONSTAR – Singer, songwriter, guitar player, producer of his own musical projects, concert-and-festival promoter, dedicated propagator of country lifestyle. He is the only Polish artist to date to have ever appeared on stage the Grand Ole Opry in Nashville, in 1989 and again in 1990. That year he also sang at the Summer Lights Festival at the invitation from the Nashville Songwriters Association and on the TNN cable television show "Nashville Now". The list of his awards includes Entertainer of The
Year, Male Vocalist, Album, Vocal Collaboration, Event of The Year and many others. In 2008 Lonstar released his new album titled "WHAT'S THIS COUNTRY THING", which contains 14 self-penned songs encompassing a variety of styles from New Traditionalist, to Nashville mainstream, to Texas Outlaws, to Country Rock.
In 2010 Michael Lonstar performed in Nashville again in various places: at the invitation of Grammy winner, Billy Yates at cult event hosted by Billy "The Countriest Of The Country", in WSM radio and in Nashville Cowboy Church, among the others.
In 2011 he released his first Nashville recording – the international duets album, produced by Grammy winner Billy Yates and famous Nashville producer Dean Miller (Roger Miller's native son). The album contains 11 Lonstar's song in his and his duet partners renditions and 3 songs in Polish, including the duet with Polish legendary rock music star – Zbigniew Hołdys.
An author of Polish Country Hit of All Times: "Radio". Since 2010 co-producer and artistic director of
"Pure Country" Festival in Wolsztyn, Poland and an author of its official anthem: "What's This Country Thing".
In 2018 Michael Lonstar celebrates 40th Aniversary of his artistic activity. During his anniversary concert tour titled "40 YEARS OF DREAMS & CUNTROVERSY" , Lonstar performs at major country music events in Poland and at the XXV Visagino Country Festival, Lithuania. He also released the new album under the same title, containing self-chosen all important songs of 40 years long career. Michael Lonstar makes music his own way: straight from his heart, inspired by a down-to-earth reality, intelligent, rebellious, the music that makes the difference.
Website: Facebook
Youtube: https://www.youtube.com/user/LonstarBand
✪ KLOVA BELKIN BAND (Lithuania) ✪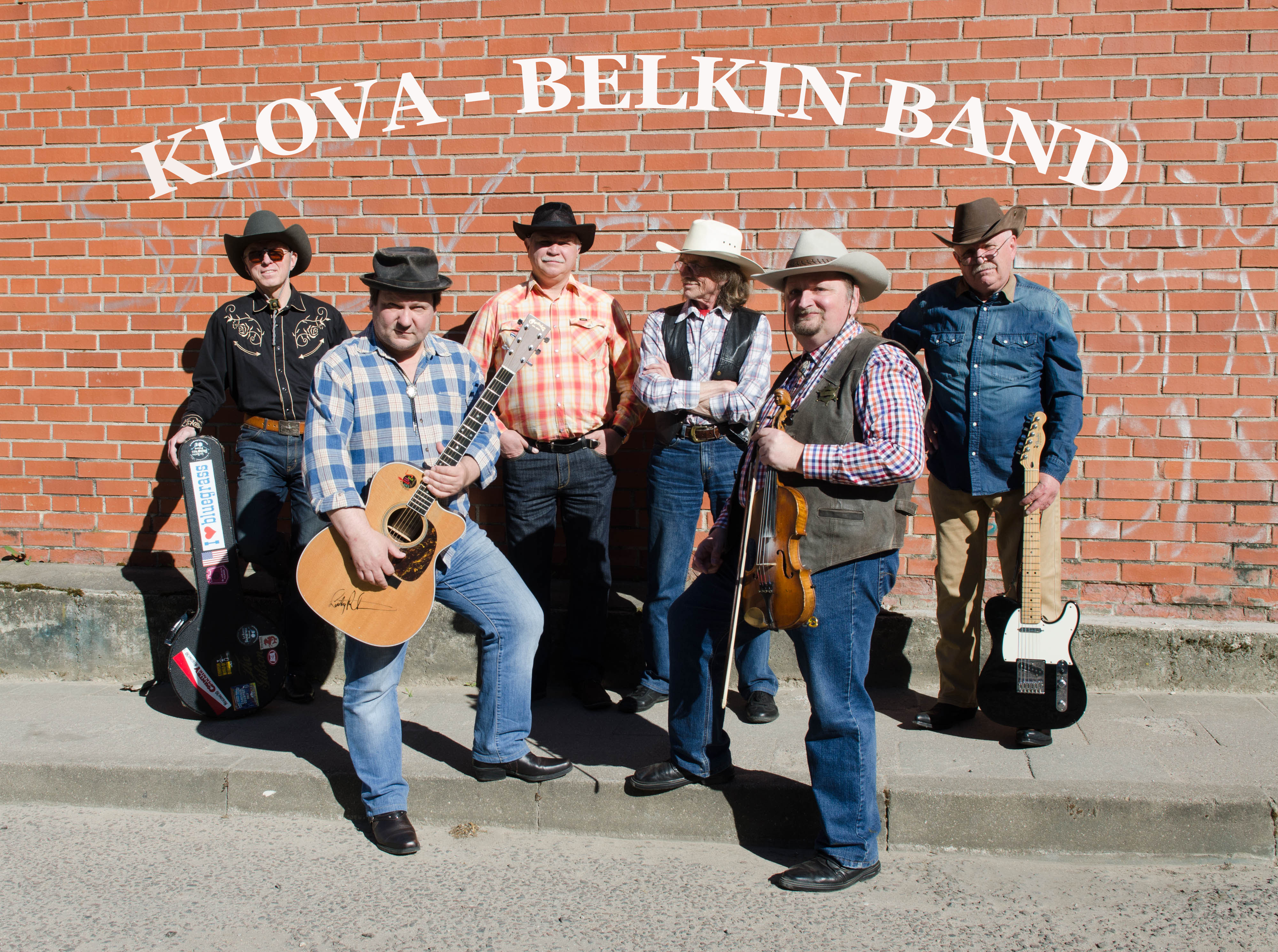 This is a country music project by the old friends. Algirdas Klova and Aleksandr Belkin play together for more than twenty years, and are mostly known as the coutry music performers in Lithuania. The ways they got involved in music are diffrent, but they were united by the love for country music. In the Vilnius Conservatory Aleksandr gained the specialty of accordion and folk music orchestra leader. Later graduated from Vilnius Pedagogical University. Before starting "The Road Band" he played in many jazz, blues and rock`n`roll bands, also, in the very first Lithuanian blues band "Hilda Blues Band". With a number of bands he had gigs in many countries in Europe. In 1999, together with Algirdas, Alius Sirgėtas, and the band called CBSB they won the second place in the country music festival "Country Europe" in Mrąngow, Poland. Algirdas Klova, the Music Academy professor J.Juzeliūnas composition class graduate, turned to the path of the folk and country music theorist and practitioner. After the breakup of CBSB he has founded a few more bands of this music genre, and participated in various festivals in Poland, Latvia, Estonia, the Czech Republic, the Netherlands, Germany, France, and other countries.Algirdas is also known as a music journalist, a member and representative of Lithuania in the International Bluegrass Association (EWOB), member of Lithuanian Composer and Journalists Union, Lithuanian Country Musicians Association honorary president, founder and artistic director of Vilnius Bluegrass Festival. The third musician who plays with them for more than twenty years is a banjo player Alius Sirgėtas. He also played in CBSB and R.Gižio Trio. Bass guitar player and the master of many music styles EugenijusMikšys, and the drummer Vitalijus Katyšovas, are playing with Aleksandr and Algirdas for many years now.
Members:
Algirdas Klova – fiddle, tin whistle, kazoo, vocals;
Aleksandr Belkin – vocals. guitar, m.harp;
Alius Sirgėtas – banjo, vocals;
Eugenijus Mikšys – bass guitar;
Dmitrijus Katyšovas – el. guitar;
Vitalijus Katyšovas – drums.
✪ JONIS (Lithuania) ✪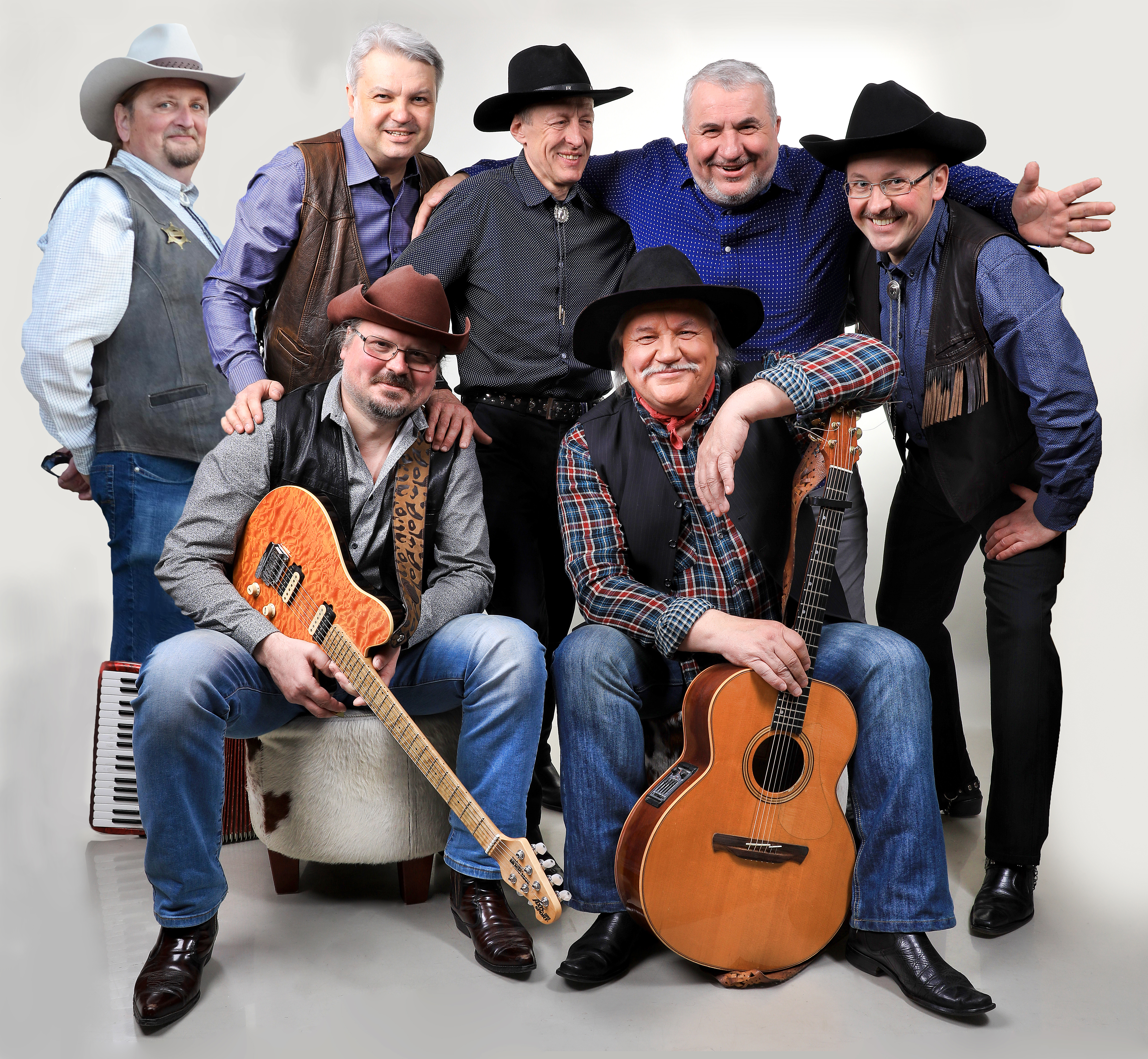 The band "Jonis" made its first steps in 1984. Their repertoire includes original songs and instumental compositions, Lithuanian folk song arrangements and other artists creations performed in bluegrass style with a unique sound of the band. In their active years the band has released 22 audio and 2 video albums, they participate in numerous folk and country music festivals worldwide and in Lithuania. They have performed in the US, Germany, Finland, Poland, Ireland, England and neigbouring countries. In 1994 the band initiated an opening of a music club "Juonė pastuogė" in Šiauliai, where live music is performed several nights a week. The band will perform their best songs and well known country song covers with other well known Lithuanian artists – A. Klova (fiddle), E. Daujotas (electric guitar).
Members:
Pranciškus Trijonis (manager) – acoustic guitar, kazoo, vocals;
Romaldas Trijonis – still guitar, madolin, vocals;
Edmundas Grubliauskis – harmonica, accordion, vocals;
Arvydas Žiauberis – contrabass, vocals;
Artūras Mankus – drums, percussion;
Algirdas Klova – fiddle, vocals;
Evaldas Daujotas – electric guitar, vocals.
Website: www.jonis.lt
✪ VIRGIS STAKĖNAS (Lithuania) ✪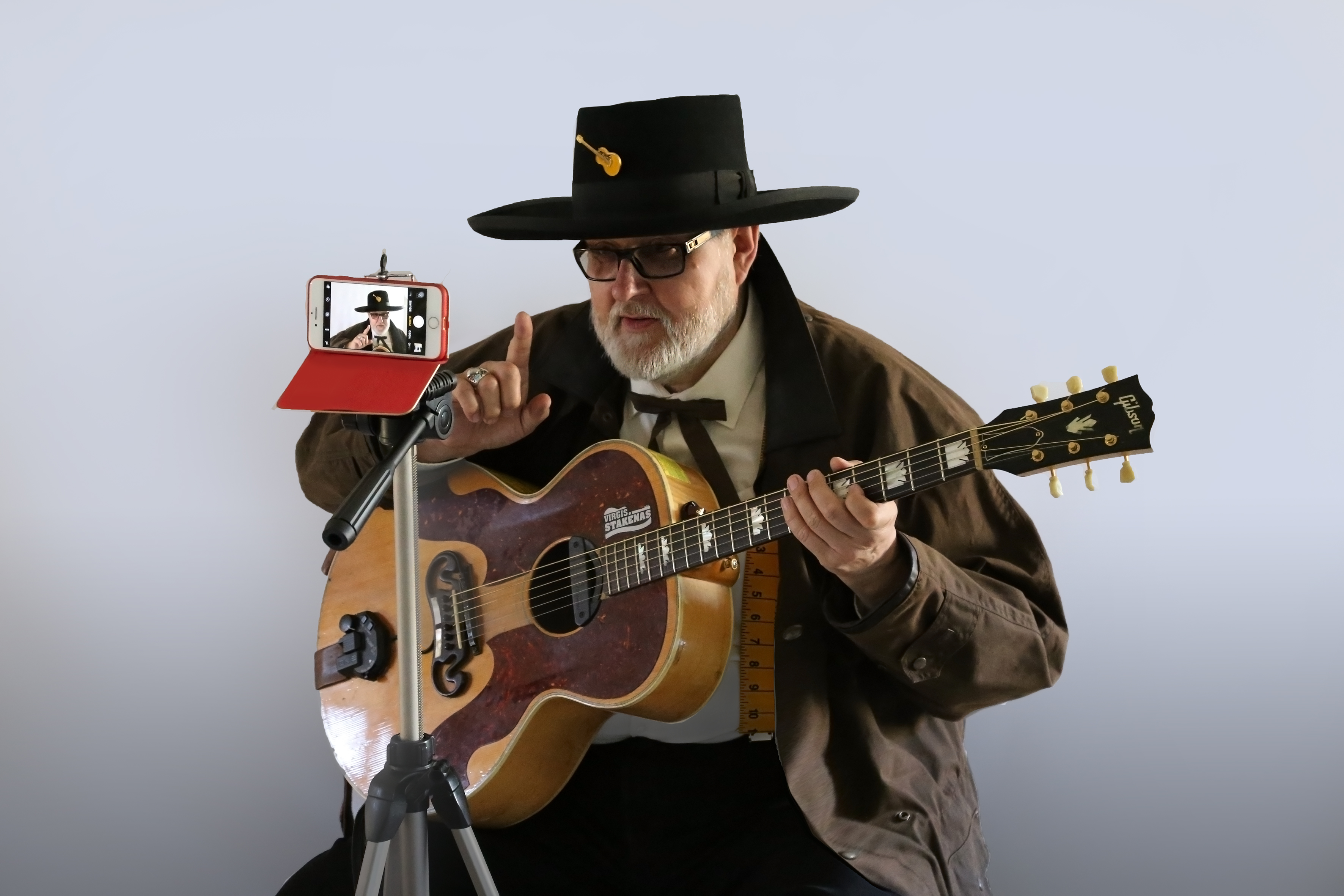 A Country Music pioneer of 30 years; Virgis was the first to wear a western hat which has become a staple of his existence. Under the wide brims of his Stetson, rests 40 year experience, 341 songs, 19 albums, and six guitars. His music has touched listeners across the world with performances in Europe and North America, weekly radio shows, and numerous TV appearances. His Stetson has been with him together with friends, fans, students, 3 grandchildren, and the soulmate partner Ramute – everyone so close and so special. #virgisstakenas
Photo R. Stakėnienė
✪ MINDAUGAS BRIEDIS BAND (Lithuania) ✪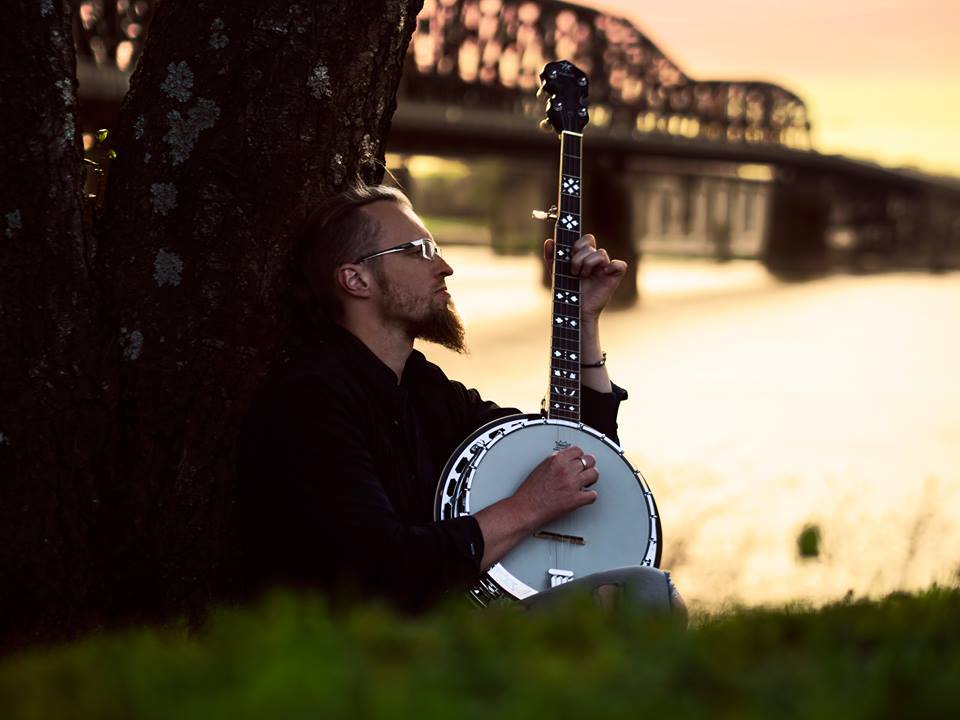 Mindaugas Briedis – a well travelled philosophy professor, a bard and an author of song lyrics and music. He spent the last few years living in Memphis (Tennessee, USA) where he bought and mastered a traditional instument – the banjo. During the festival Mindaugas and his band members will play an original, combination between the Wild West aestethics and original song, programme that will combine various instuments, musical and poetry motives.
✪ LEONARDAS RINKEVIČIUS AND THE BAND UNDAROX (Lithuania) ✪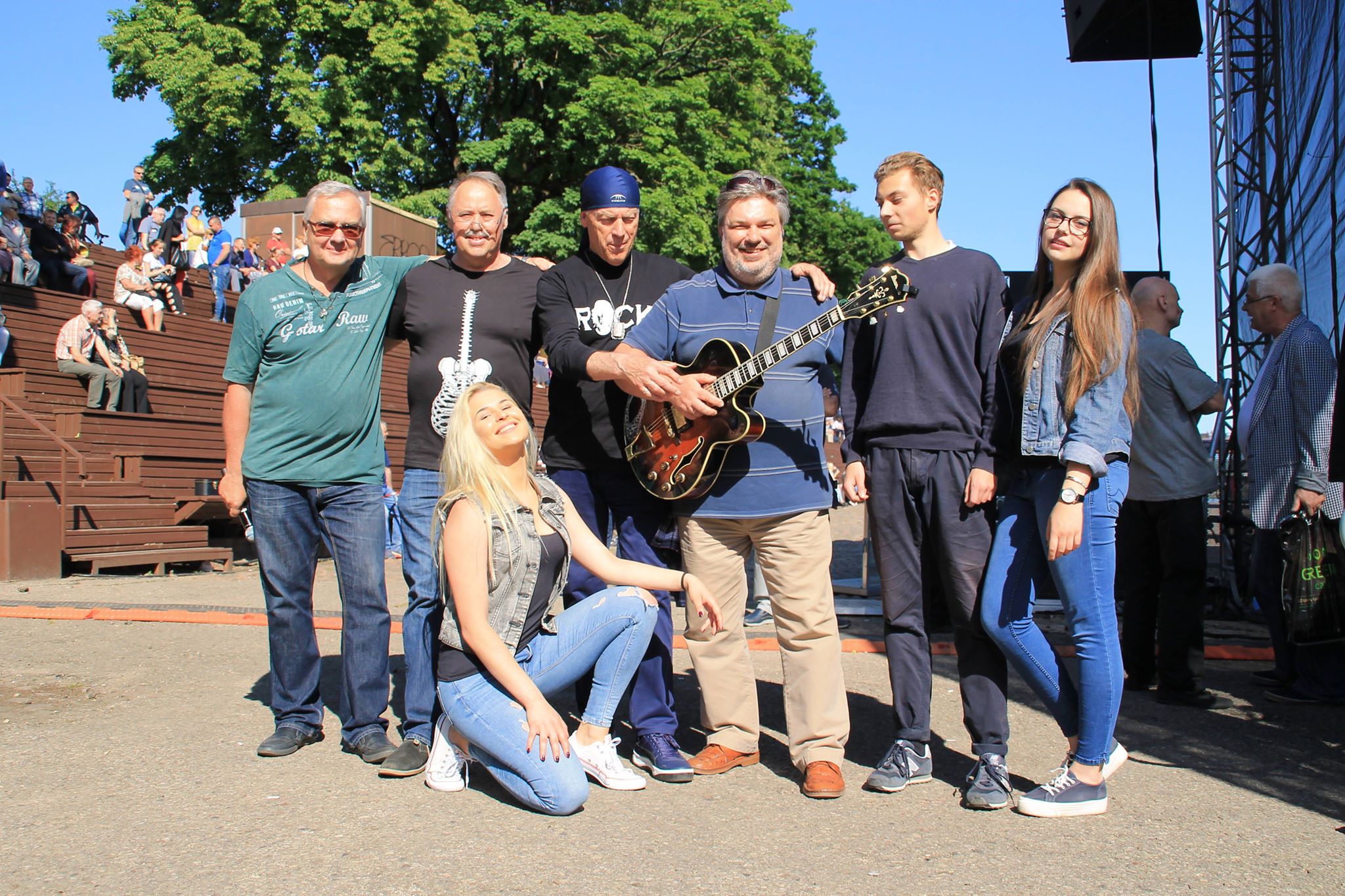 Leonardas Rinkevičius – Dr. Leo – as many friends and audiences call him in Lithuania and abroad, is a singer and song-writer since early 1980s. His ballads, country-folk songs and rock'n'roll have followed with Leo since his early years of student festivals in Lithuania, Estonia, Ukraine, Sweden and Denmark, towards his performances during Lithuanian independence movement Sąjūdis rallies in 1988-1992. After living and doing research at Lund university in Sweden, since 1992-96 Leonardas Rinkevičius became a well respected sociology professor in Lithuania and abroad. Dr. Leo has traveled all over the world both as an environmental sociologist and as a singer/ songwriter  performing from New York to Tokyo, from Brisbane to Paris, from Stockholm to Kyiv, from Rome to Copenhagen, from Riga to Tallinn, from Buenos Aires to Rio de Janeiro, from Montreal to Chicago, from London to Dublin, from Berlin to Amsterdam and many other places. Visagino Country has welcomed Leo and his band Undarox on several occasions over the years. Dr. Leo and his daughters vocalists Aušrinė and Gintarė have donated ballads and gospels along with seasoned musicians Michael Lonstar, Algirdas Klova, Vitoldas Lesniakas for the church of Visaginas to culminate several Visagino Country festivals. This jubilee year of Visagino festival makes a special occasion for Leo to assemble some of his seasoned country-folk and country-rock songs over the last 30 years. The band Undarox (or Level XXL in an expanded composition) brings some of the best instrumentalists from different generations. Some of them played back in the "flower power" hippie capitol of Lithuania, Kaunas, in the late 1960s  – Edvardas Danielius, on the bass, and Robertas Jasinskas, on the keyboards. Leo makes a long lasting duo like Status Quo with one of the leading guitar masters in Lithuania – Vitoldas Lesniakas. He is very well-known for performance and contributions to different bands, such as Rebelheart in Lithuania or Buddy Guy's in Chicago. The band is energized by the younger generation musicians, – drummer Rokas Generauskas and guitarist Tadas Petkevičius-Grajauskas. Dr. Leo and the band are coming to Visagino Country Fest which they love as the very best!
VISAGINO COUNTRY 2017
BUDDY JEWELL (USA)
COUNTRY SISTERS (The Czech Republic)
KEVIN BUCKLEY AND "THE YEE – HAW BAND" (France)
APRIL MAY (USA)
WINDSHIELD (Georgia/Italy)
ALICIA BONCOL AND "KOALICIJA" (Poland)
LINITA MEDINA (Latvia)
DOS PAISES (Ukraine)
VIRGIS STAKĖNAS & LT COUNTRY CLUBS (Lithuania)
JONIS (Lithuania)
COUNTRY LIVE PROJECT (Lithuania)
SEPA, ASORTI & ALVITA (Lithuania)
DAKOTA (Lithuania)
RŪTA (Lithuania)
VISAGINO COUNTRY 2016
ALVITA & NEW DAY (Lithuania/Latvia)
FIRA (Ukraine)
COUNTRY HELL (Russia)
WHISKEY RIVER (Poland)
NASHVILLE (Austria)
KEVIN BUCKLEY & THE YEE-HAW BAND (France)
JULIAN SUMMERS (Canada)
CARLTON MOODY (USA)
VIRGIS STAKĖNAS (Lithuania)
CREEDENCE TRIBUTE (Lithuania)
OLGA JEGOROVA & DUO RO (Russia)
FEATHER GREY (Lithuania)
VISAGINO COUNTRY 2015
NIGHTHAWK (Germany)
COUNTRY BLUES SESSION BAND (Lithuania)
ALEKSANDR BELKIN ALL STARS BAND (Lithuania)
4 FUN (Lithuania)
BAYLOU (Australia)
COUNTRY CIRCUS (Sweden)
DAKOTA (Lithuania)
JAMES LANN & ASORTI (USA/Lithuania)
NEW DAY (Latvia)
TEXAS MARTHA & THE HOUSE OF TWANG (USA)
VIRGIS STAKĖNAS (Lithuania)
VISAGINO COUNTRY 2014
LITTLE-COUNTRY-GENTLEMEN (Germany)
Edvin Bauers (Latvia)
PeTe Band (Denmark)
Ray Scott (USA)
Modern Earl (USA)
Liane Edwards (USA)
UKUS IN FABULA (ITALY)
Virgis Stakėnas (Lithuania)
"Asorti" (Lithuania)
Vydraga+ (Lithuania)
"Leo ir Undaroks" (Lithuania)
"Alvita & K" (Lithuania)