"BAD BROOKS" (Norway)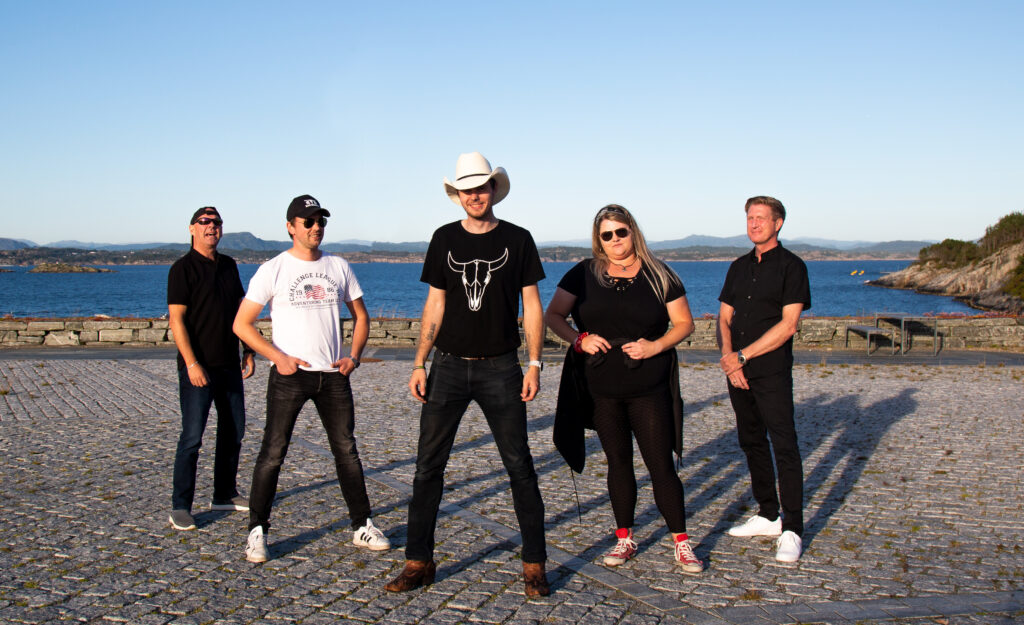 "Bad Brooks" is a country-rock band from Bergen, Norway. "Bad Brooks" has distinguished themselves with a dynamic high energy stage show touring Scandinavia and Northern Europe. In May 2022 "Bad Brooks" signed a record deal with the Nashville/New York label SongStar International. This deal catapulted "Bad Brooks" to gain increased traction in Europe and beyond. In 2023, they will be touring non-stop. Earlier releases from "Bad Brooks": "What Do I Do With Me", "If We´re Not Careful" (with Kinsey Rose), "Daddy´s 45s" and "Are You Ready" have garnered recognition throughout Europe having received airplay on many radio stations. Recent releases Every Small Town, The Real Thing and Lucky Days are currently enjoying great success.
"Highway 40" (Sweden)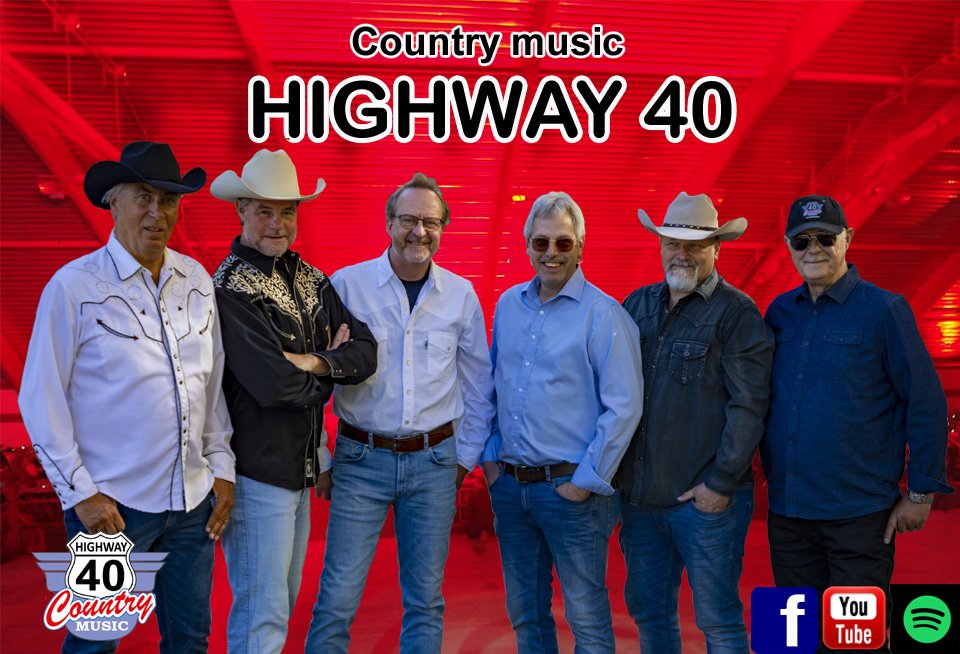 "Highway 40" is an international country band who has played country music for almost 20
years. During the year that has passed, the band has made 5 cd-records and has been touring
Europe's country festivals, town festivals and clubs. They are frequent engaged in countries
and places like Denmark, Finland, Norway, Latvia, Lithuania, Germany, France, Switzerland,
Scotland, the Shetland Islands, Holland and naturally also within the Swedish borders.
Together, the band plays both modern and traditional country music. The repertoire consists
of the personal favorites of famous country songs but also of some of their own songs. The
repertoire is suitable for Line dance as well as regular dance and it is constantly up-dated.
Western Girls (Czech Republic)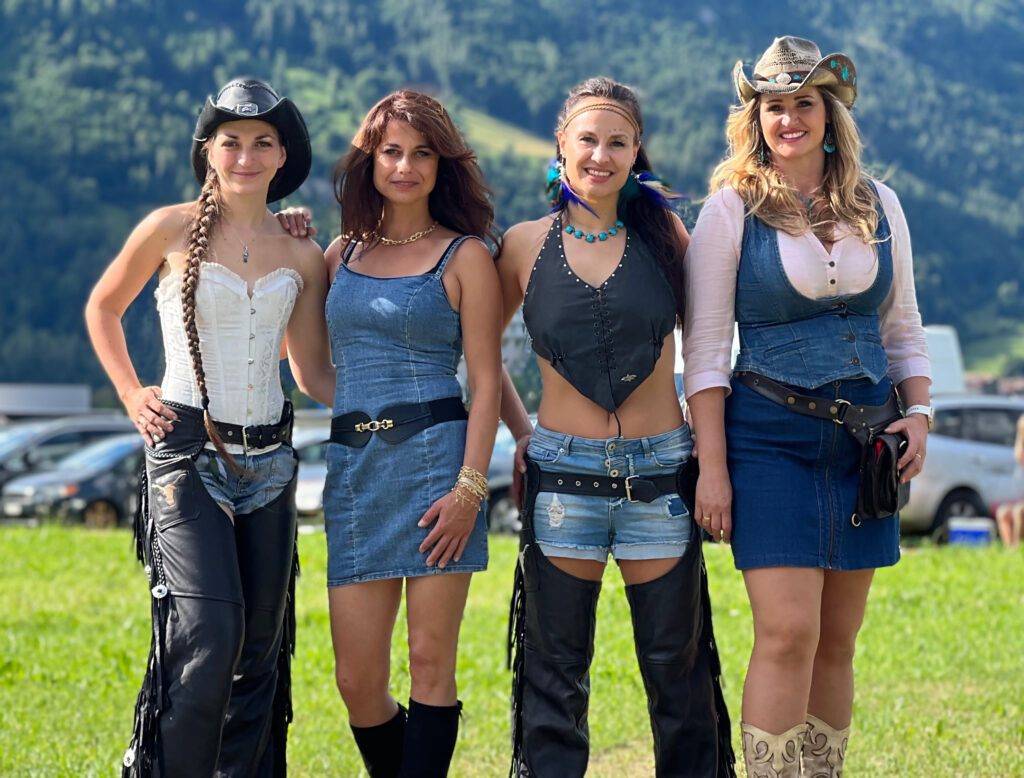 Western Girls is a strictly female band playing modern and traditional country, Irish Folk, Rock Ballads, Cajun and Bluegrass since 2017.  Besides the music, these 4 ladies really rock their fans with an interactive show with their instruments off the stage, creating a "3D" experience!  All members have already performed together from 2000 – 2011 in various bands and individually, so they are definitely no beginners!!!  Lucie (electric guitar), Linda (violin), Wendy (vocals, accordion, keyboards) and Suzan (vocals, acoustic guitar, keyboards).  You can see them on the European stages of country festivals, western saloons and many other occasions.
Linda Jarošová
Václava Jarošová 
Zuzana Rybkova
Lucie Ulrichsen
Diamonds and Whiskey (USA)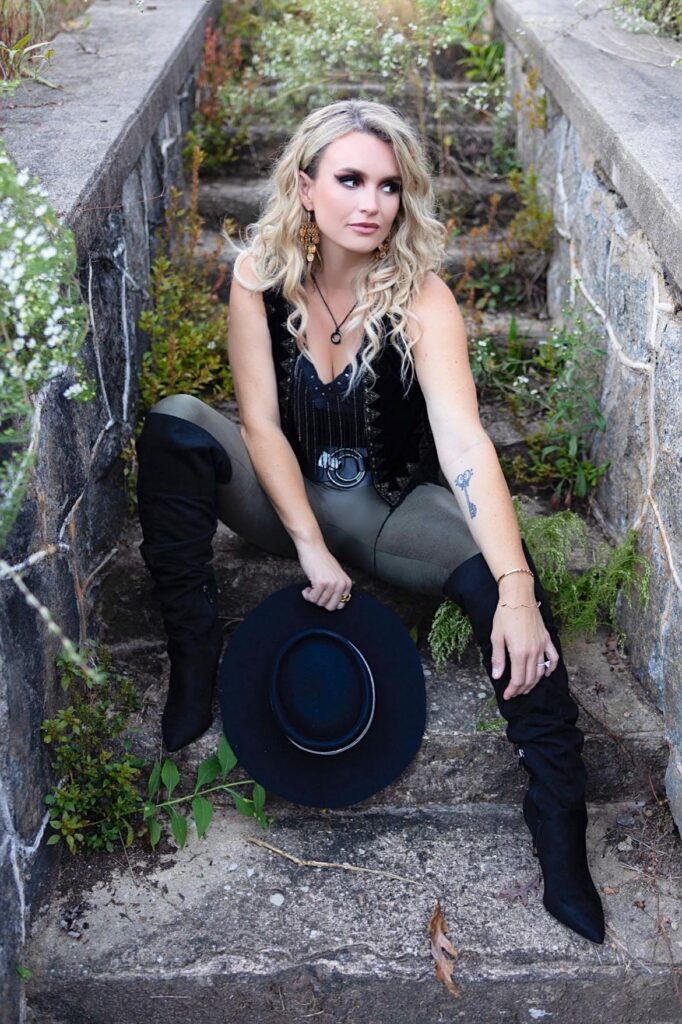 Founding member, Jennifer Lauren, leads the way with strength and soul in her voice, delivering her songwriting prowess over fresh and unique musical compositions.
Diamonds and Whiskey's album Heartbreak Queen, produced by award-winning Dale Penner(Nickelback), got rave reviews, even calling it "the best rocking country album of the year" by Nashville Music Guide. "Hands Down" garnered the 2019 Carolina Country Music Awards Single of the Year honor, "Muddy Water" reached #1 on the Euro ACM chart, along with "Sugarstick", "Keep On Keepin' On", "Back Country Voodoo" and "Walk Hard".
The 2019 and 2022 Carolina Music Awards "Band of the Year" winner has shared stages in support of many great acts, including Sammy Kershaw, Love and Theft, Darius Rucker, Kelsea Ballerini, Lindsey Ell, Jon Langston, Ashland Craft, Midland, Dustin Lynch, Thomas Rhett, Lee Greenwood, Chase Bryant, and Lonestar. They began 2022 supporting David Lee Murphy while on tour in the Midwest. They have continued throughout the year headlining and supporting major acts at county and state fairs, as well as gracing the main stages at major festivals, including Barefoot Country Music Fest, ND Countryfest, and Carolina Country Music Fest.
JODY KAILOLA BAND (Netherlands)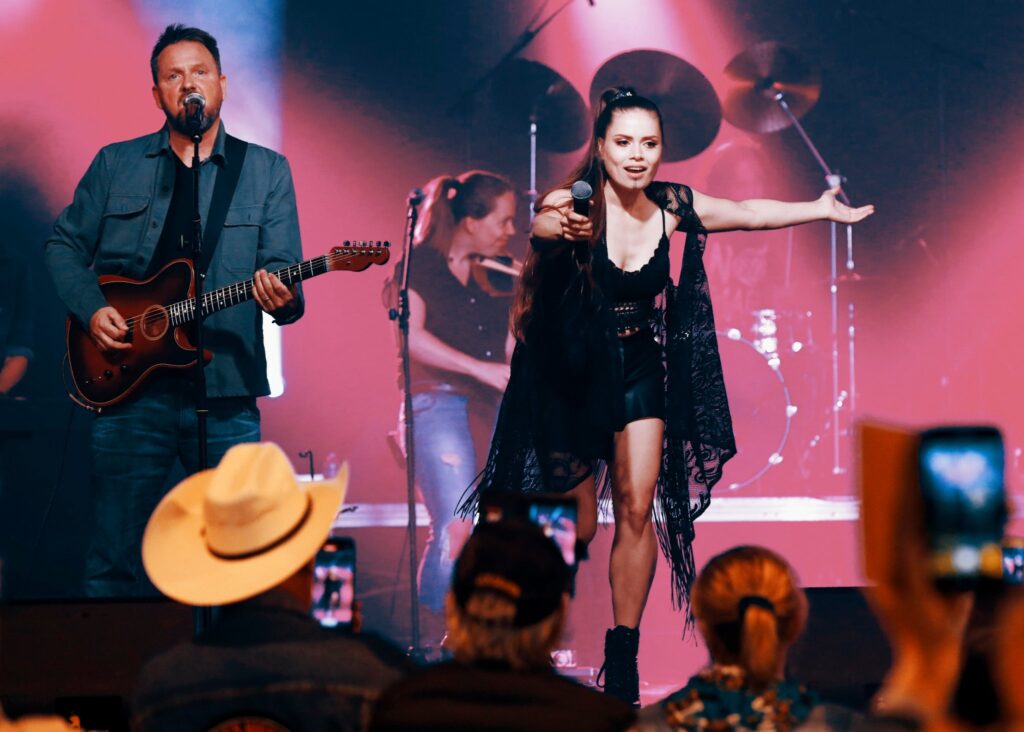 Jody Kailola hadn't sung 1 country song in her life, when she got offered a whole band, if she was willing to start making country music.
Good thing she was, because fastforward a few years and the Jody Kailola Band was playing at the biggest country festivals in Europe, recorded an album in 2023 and are so ready to share their newfound country passion with you!
The Jody Kailola Band is a high energy eclectic country band of 8 musicians, serving you old and new skool sounds but with a big modern drive, bound to make you hit the dancefloor. Jody's great range in vocals will make your country heart beat a little faster.