Danny McMahon (UK)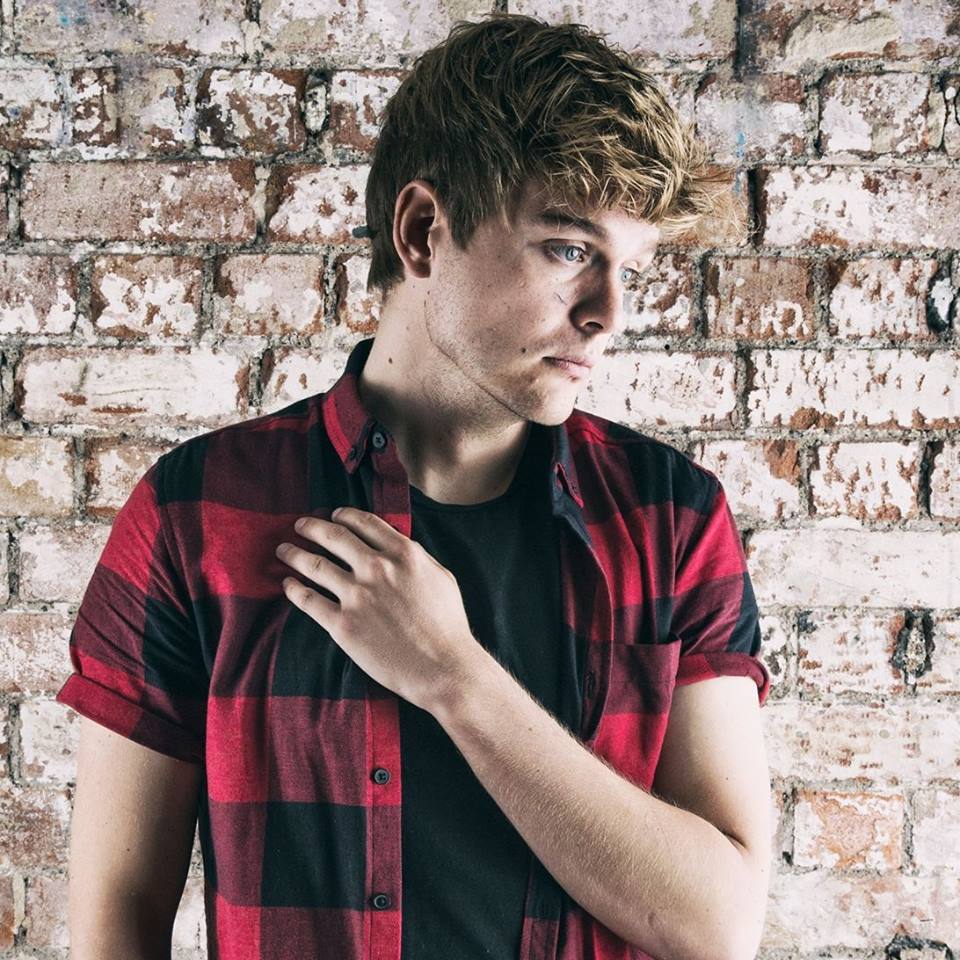 A singer-songwriter and multi-instrumentalist who's music is filled with emotive language, compelling vocal harmonies and the melodic tones of modern country music.
Danny was brought up around the musical content from his Irish family i n Bristol, UK and began his musical career as part of a rock band who toured the UK and Europe. As he began his degree and Masters in Songwriting and Business at BIMM, he was exposed to country music.
Upon attending the 2017 Country2Country, London, Danny decided that performing country music was something that he felt he connected to. Danny takes his country influence through artists such as Brett Young, Rascal Flatts & Russell Dickerson and by putting together powerful melodies with beautifully accomplished harmonies led to his debut EP release in 2017.
Danny's passion and admirable motivation has been shown through the success of his music in such a small period of time. In 2019, Danny was awarded UK Country Artist of the Year, UK Male Country Singer of the Year and his #1 UK iTunes Country single 'When I See You', UK Country Song of the Year. He has been nominated for multiple British CMA awards and has spent the year touring Sweden, Italy, Nashville and the UK. He has supported the likes of Charlie Worsham, Dylan Schneider, Lockeland and Jesse Kinch.
Martha Fields (USA/France)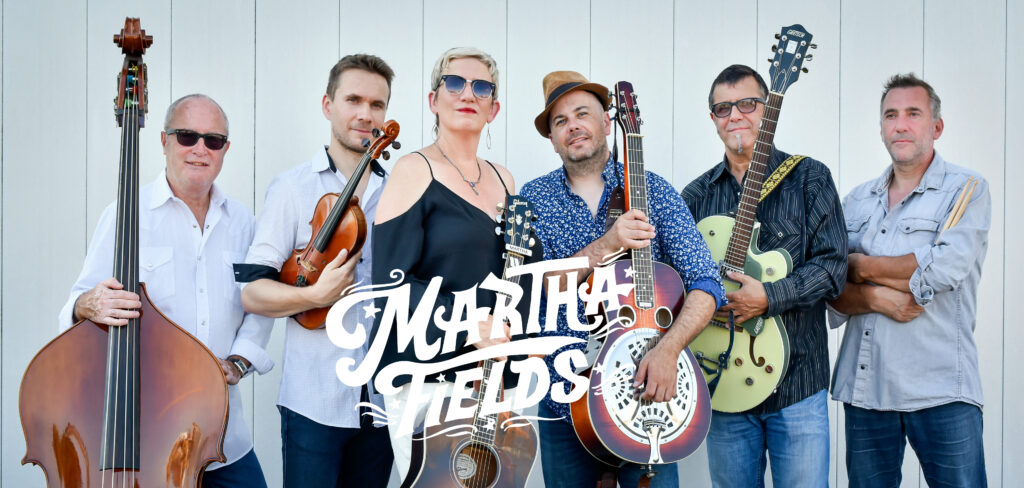 Martha Fields (Texas, USA), award winning singer/songwriter, will be touring across Europe with her band of hot shot pickers in 2021. This Texas Troubadour embodies a hundred years of Country, Folk, Bluegrass and even Rock'n'Roll history, in a spirit of authenticity and palpable sincerity! The band has played across Europe from the UK to France, Spain, Netherlands, Belgium, Italy, Switzerland and Lithuania. She's played some of the most prestigious Country/Americana festivals and stages across Europe such as Southern Fried – Perth, Scotland, Country2Country, 02, London, UK, Craponne sur Arzon, France, Glasgow Americana and many others. With her vibrant voice, ace band, emotional purity and boundless energy « our recommendation is don't miss seeing them on stage! » Guitar Seche.
Born with roots music in her blood, she descends from a long line of Appalachian musicians from the hills of Eastern Kentucky and West Virginia. She mixes the influence of her Texan father and the Appalachian roots of her mother, in a passionate and exciting crossbreeding of genres. A self-taught guitarist, she started writing songs at an early age and has shared the stage with country legends RickyLee Skaggs and Merle Travis.« The Band You Dream of Stumbling On in a Nashville Bar. Just when you thought Country Music had lost its edge, Martha Fields, sounding a bit like Lucinda Williams' country cousin fronting the Tennessee Three has come along and not just blown the dust off our beloved music; but given it a hefty kick up the backside at the same time. » (A. Harrison, The Rocking Magpie, Maverick and No Depression).
Matthew Steinfeld (USA)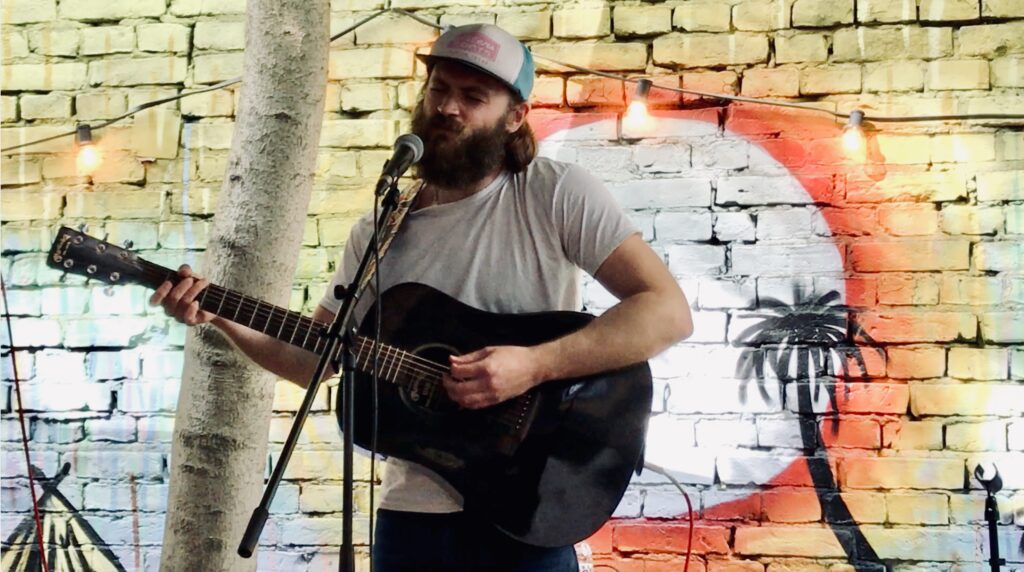 Originally from Arkansas, Matt is a singer-songwriter set on making traditional country music driven by guitar and harmonica. Since finding an old flamenco guitar at an early age in his parent's coat closet, he has been playing old country songs around the campfire and hymns in church for decades. While most of his songs balance between gratitude and reflection, they portray a perspective that is only gained through loss, pain, and the desire for something better. He continues to connect with his audience through authentic lyrics, heartfelt melodies, a southern tenor voice and a knack for the traditional. While he used to write songs and make demos growing up as a hobby, he has recently written and recorded two full-length albums in 2020 with the third on the way 2021."
"UKUS IN FABULA" (Italy)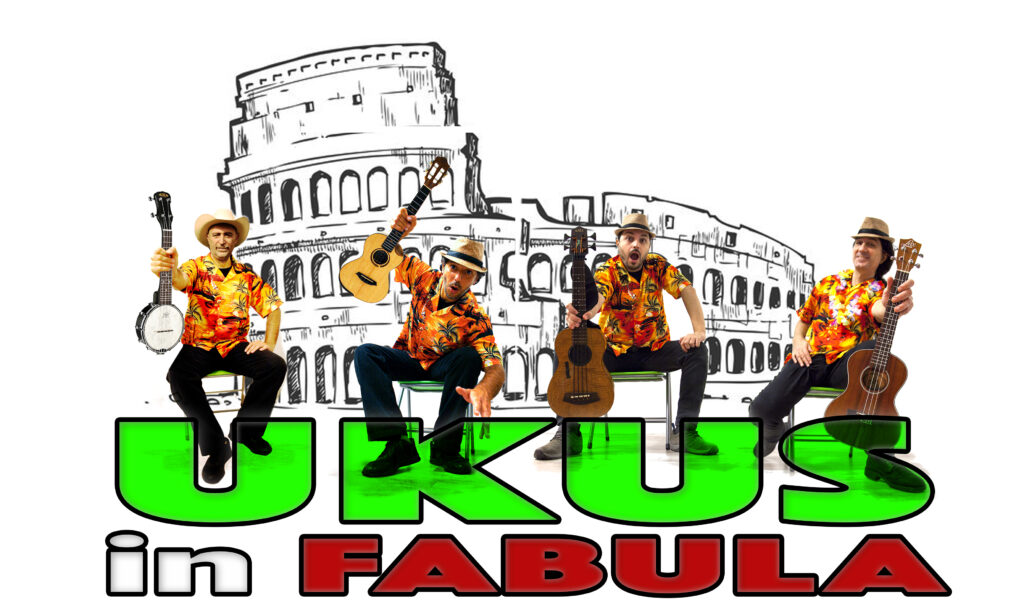 Ukus in Fabula is the Italian ukulele band playing on the international music scene. It has toured the World, playing concerts in Australia, Israel, Lithuania, Germany, Latvia, Czech Republic, Finland, Austria and Scotland. It has taken part in international festivals and in national TV shows "Si può fare" (Rai), "Italia's got talent" (Sky), and "XFactor" (Sky).
Thanks to the technical skills and to the abundant musical ideas, Ukus in Fabula ranges from reggae to rock, from pop to country music touching on singer-songwriter and top-of-the-charts hits. They often mix everything into funny and ingenious mash-ups.
Four professional musicians. They all sing and play the bass, tenor, and soprano ukuleles, kazoo and foot-drum. This explosive mix of sounds, colours and personalities makes Ukus in Fabula eclectic and unique. Their sound ranges from a classic and traditional acoustic quartet to a complete rock band, with distortion effects… And more!
Alabama (Poland)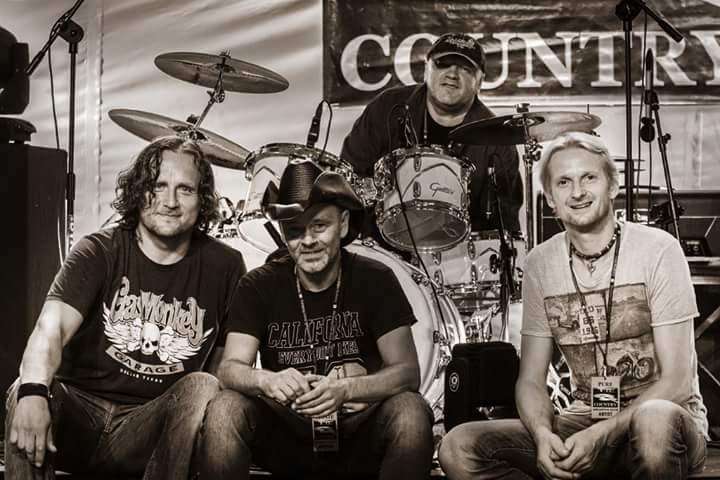 Alabama Band was formed in 1995 initially as a duo of singing guitarists, later as a trio with a singing bassist. A year later, drummer Stanisław Krzemiński joined the band and from that moment the group in the current line-up began performing in Warsaw clubs and at outdoor events all over Poland.
At the beginning of 2008, the band released the album "ALABAMA BAND LIVE", which is a recording of a concert at the Śródmieście Culture Center in Warsaw.
ALAMABA BAND won the national Dyliżanse Plebiscite: in the "New Performer" category in 2009 and in the "Band of the Year" and "Instrumentalist of the Year" categories (Grzegorz Kopka, solo guitarist) in 2017.
Alabama Band is one of the most stylish bands on the Polish country music market. Many years of experience, shared passion and deep awareness of country music from its roots to the present day make the band's concerts always radiate with good energy and guarantee great fun and a solid portion of real, pure country music in an energetic performance.
For the last 10 years, the band has been present every year at the largest country music festivals in Poland ("Czyste Country" Festival in Wolsztyn, Country & Folk Festival in Mrągowo, Twinpigs Country Festival, Wiślaczek Country) and successfully performs at festivals abroad (Lithuania, Slovakia, Czech Republic, Germany).
The group's repertoire is a full cross-section of country music: from the standards of such performers as Hank Williams, Johnny Cash, Bill Monroe, John Denver and Ricky Skaggs, through the musicians' favorite honky-tonk classics (Alan Jackson, Brooks & Dunn, Brad Paisley, Kenny Chesney) to the most beautiful country-rock hits (The Eagels, Mark Knopfler, Lynard Skynard).
Bluegrass folk music band JONIS (Lithuania)

The band "Jonis" made its first steps in 1984. Their repertoire includes original songs and instumental compositions, Lithuanian folk song arrangements and other artists creations performed in bluegrass style with a unique sound of the band. In their active years the band has released 22
audio and 2 video albums, they participate in numerous folk and country music festivals worldwide and in Lithuania. They have performed in the US, Germany, Finland, Poland, Ireland, England and neigbouring countries. In 1994 the band initiated an opening of a music club "Juonė pastuogė" in
Šiauliai, where live music is performed several nights a week. The band will perform their best songs and well known country song covers with other well known Lithuanian artists – A. Klova (fiddle), E. Daujotas (electric guitar).

Members:
Pranciškus Trijonis (manager) – acoustic guitar, kazoo, vocals;
Romaldas Trijonis – still guitar, madolin, vocals;
Edmundas Grubliauskis – harmonica, accordion, vocals;
Arvydas Žiauberis – contrabass, vocals;
Artūras Mankus – drums, percussion;
Algirdas Klova – fiddle, vocals;
Evaldas Daujotas – electric guitar, vocals.