Arthur Stulien (Norway)
The winner of "European Country Single of the Year 2020", with the song "Play it Again"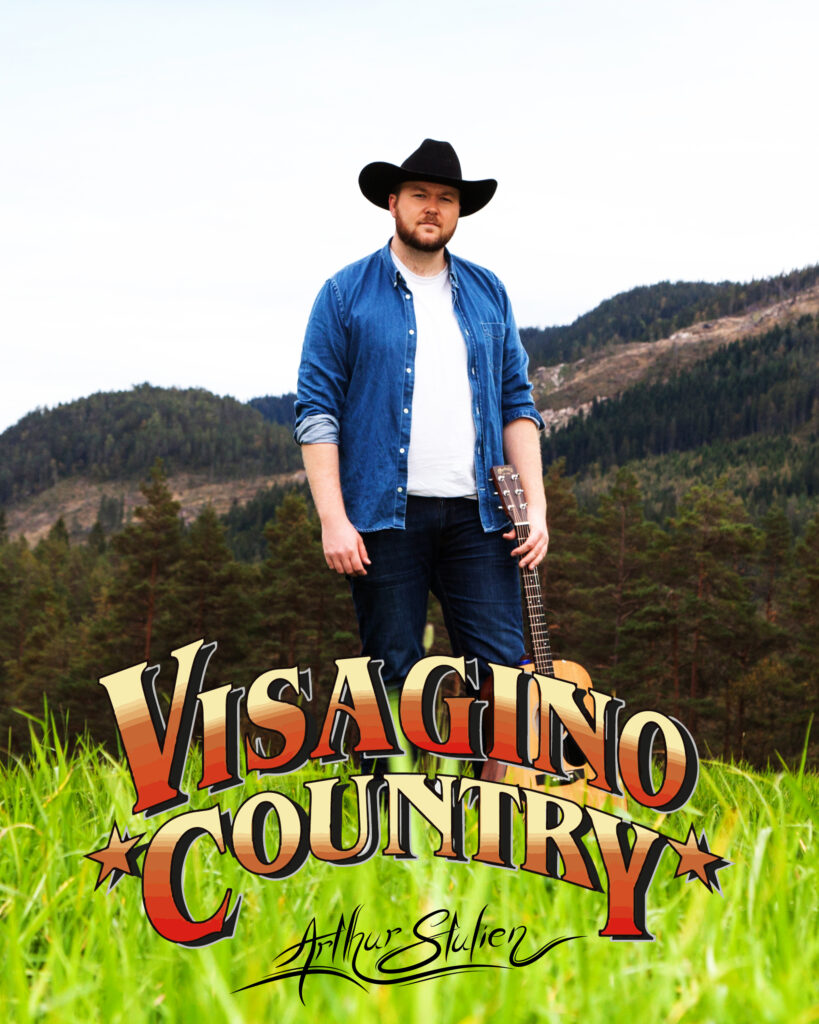 Arthur Stulien's participation in Norwegian Idol in 2016 and 2020 turned many heads, and the young Norwegian country artist started to make a name for himself. After playing at some of Norway's biggest country festivals from 2016 to 2018, he went on to the production of the debut album for him and his band, containing 10 original songs. The album, "Home", was released under the "band-name" Arthur Stulien in 2019 including the first two singles "Anywhere Else" and "My Kinda Home", released in 2017.

Growing up within a family of musicians, he quickly started playing the guitar. He got locally known at the young age of 8, playing at different concerts and talent shows in his hometown Byremo, and other local parts of southern Norway. He's been writing songs since the age of 13, and for the most part of it, together with his cousin Simon Stulien. The songwriting and singing style are inspired by childhood heroes such as Waylon Jennings and Alan Jackson, via Blake Shelton and Brad Paisley, to new roots in country music like Luke Combs.

Playing at a Roots festival in southern Norway in 2019, a concert which has been mentioned as one of the best ever played at the festival, Arthur got in contact with Vidar Dale, who became the producer of the three songs released in 2020. He is also the producer and steel-guitarist of Arthur Stuliens solo-album, released June 4th, 2021. The three singles released in 2020 made their way to the international music stage, playing in over 100 countries at over 8.000 radio stations. Play it Again, the first of the three singles, has had the most success, with over 140.000 streams on digital platforms. Late December last year, it was announced as one of the 50 nominees for a European country music award, created by Boots of Norway (now Boots of Europe), Country Radio UK and Next in Country, amongst others. December 29th it was officially one of the ten finalists, and December 30th the people voted it as the European
The latest album
This is the first solo-album from Norwegian country artist Arthur Stulien, and all songs are written or co-written by Arthur himself, and produced by Norwegian steel-guitarist, Vidar Dale. On his first solo-album, Arthur wants to tell a part of his life-story, with songs inspired by his greatest musical
influences, hence the album-title: "Road More Known". The album is in many ways your typical country-album: full of stories about love, life, good times and heartbreaks, and catchy tunes. It is influenced by old school country from the early 2000's and the 1990's, but has a solid modern twist to it, as artists like Luke Combs, Jon Pardi and Carly Pearce have done in recent years. Together with producer Vidar Dale, they have made an album they're proud of, and have high hopes for.
The future
With the prize for European Country Single of the Year, a lot of doors opened for Arthur Stulien, and when releasing Road More Known, he signed on a partnership with GrassRoots Promotion in Nashville. Together they have promoted the album in the capital of country music, with songs being played on multiple Music Row stations in the U.S. In addition, the song "She'll Be Gone – Radio Edit" was placed in Apple's official "New in Country" playlist, and "Ready, Let's Go Slow" was given a spot in the "New Music Friday" playlist on Spotify. This has led to an exciting future for the Norwegian, with possible collaborations and jobs in the United States, United Kingdom, and several other countries.
Julia Ritčik trio (Lithuania)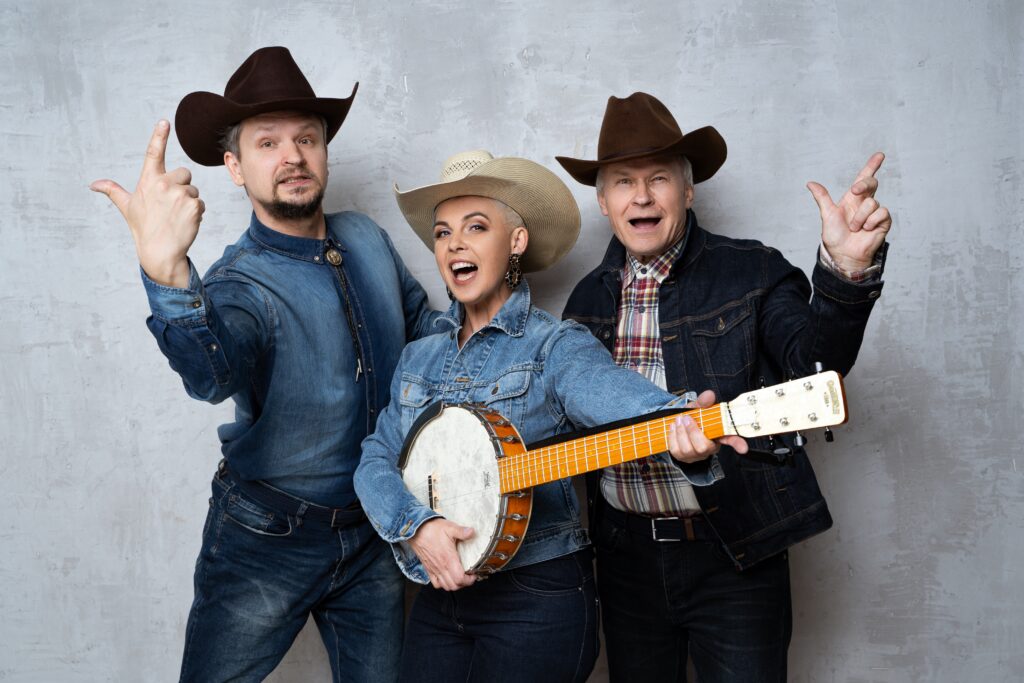 Julia Ritčik (vocal, accoustic guitar, songwriter)
Justas Jasenka (guitar, vocal)
Rimantas Jasenka (bass guitar, vocal)
Julia Ritčik is a well-known Lithuanian singer and songwriter. Since 2020 the musicians have performed as a trio, though they all are members of a well-known Lithuanian band "4FUN", which was formed in 2001 in Vilnius and is best known for representing Lithuania in 2007 Eurovision Song Contest in Helsinki. As a supporting act, "4FUN" has shared the stage with world famous artists Joe Cocker (2007) and Katie Melua (2008).
With various Lithuanian bands, Julia, Justas and Rimatas have participated in numerous international country music festivals "Visagino Country" and Bauska Country (Latvia). Julia and Rimantas were members of "Country Blues Session Band" (under the leadership of a famous Lithuanian country musician A. Klova), which performed in country music festivals in Lithuania, Latvia, the Netherlands and Poland (where they won the 2nd award in "Coutry Europa" competition at the festival "Piknik Coutry Mrągowo'1999").
Julia received a Lithuanian Country Musicians Association (LCMA) best vocal award in 1998, "4FUN" got a LCMA award for the best 2001-2003 debut and a special award "The Soul of Aukštaitija" at "Visagino Country'2004" festival.
Although the trio repertoir is not limited to a particular music genre, country music is an integral part of it – the band performs both original songs and country music hits in Lithuanian and English.
Liane Edwards' band (US, France)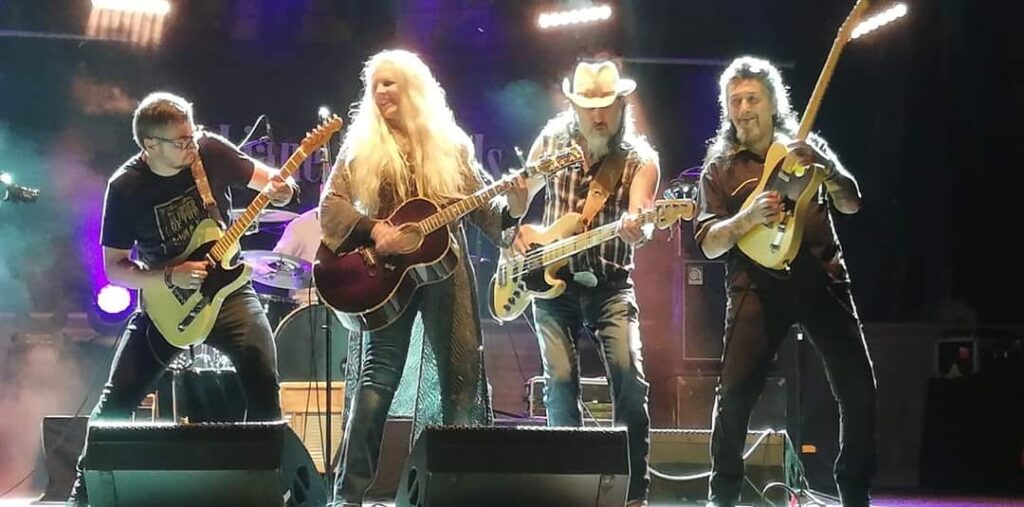 Compared to other country rock artists in Europe, Liane Edwards is like a shot of whiskey in a world of sweet tea. Unlike the bands that sing songs about the South but yet have never seen a Carolina sunset, she is the real thing. But she has been doing her (own) thing for nearly 20 years, and doing it well.
Liane Edwards was born in North Carolina. Raised in a family of musicians, her first stage performances were in Southern Baptist churches at the age of 7. She arrived in France in the 90's and found the best French musicians to accompany her on her personal crazy train.
Together, they have been touring for nearly 20 years, and have given well over 3000 stage shows throughout France, Belgium, Switzerland, Spain, Holland, Scotland, Lithuania and the USA. Singer/songwriters, their song list will keep feet tapping. What is the reason for their success? They have put a good dose of rock into their country, a surprising cocktail that chips away at preconceived ideas about what country music really is. This chick is dynamite!!
The new album, Raisin' Dust is just another example of the band's energy and excellent songwriting. Their signature sound, and the raw emotion has pushed her once again into the discovery of limits and of self.
Recording History
Raisin' Dust 2017 12 original tracks
High Heels and Shotguns 2012 12 original tracks
Caught Red Handed 2008 Live recording 12 tracks
Branded 2004 12 original tracks
Inside the Machine 2001 12 tracks including 7 originals
Life size 1998 5 track demo
Ghost Rider 1996 9 originals
Country Christmas 2009
"Ramblin Boot's" (Netherlands)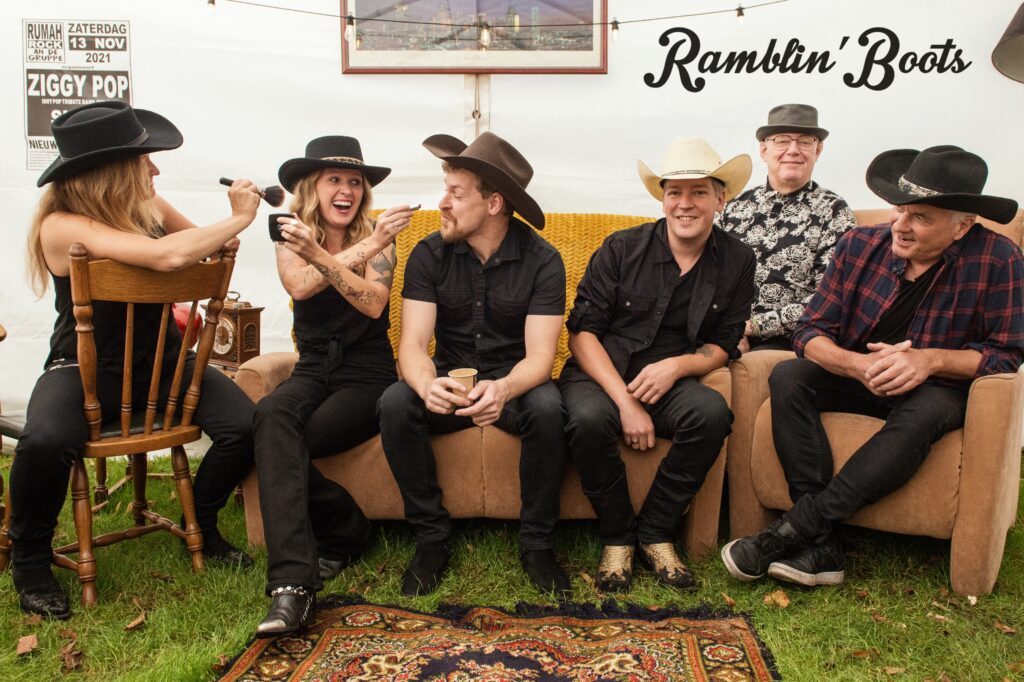 Currently the most successful, up and coming country band in Europe is Ramblin 'Boots.
Ramblin 'Boots brings the good old, traditional, heartwarming, country music back to life with vocal harmonies, marvellous pedal steel parts, nimble-fingered fiddle-licks and great chicken-pickin' guitar parts. It harkens back to country's roots with a fresh new voice.
Danny Kensy (US)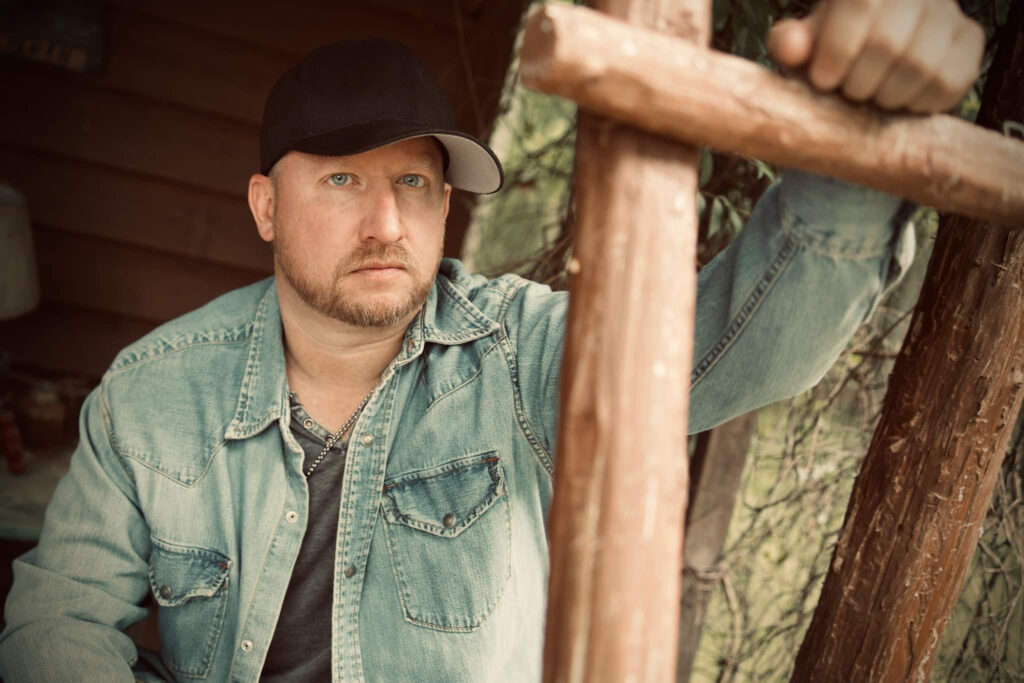 Danny Kensy is a nationally touring country music artist and songwriter with that edgy – traditional sound that makes him so easy to listen to. Radio keeps on playing him, so he keeps on putting out great music. He has charted multiple #1 songs in the European market but most noticeably are his current singles in the United States. "Neon Glow" was his first U.S. release and it made a nice entry into the Top 100 on the Music Row Breakout Chart. Danny's second release, "Radio Back" gave him an official charted song making it into the Top 60 on the Music Row Breakout Chart and Top 20 on the TRACtion True Indie Chart.
His last release "Lonely Girl" reached #52 and his current single "That Old Wind" is playing big at radio, looking to break the 50's and already charting Top 20 on the TRACtion True Indie Chart.
"Raw", "Extremely Talented" and "Full of Energy" are just some of the words used to describe Danny's passion, music and stage performance. You don't only listen to him, you feel him! Who else can go up on a stage and play 4 hours straight most every night? He's one of the busiest and hardworking guys in country music and the shows he plays prove it. Having performed at major events like the Carolina Country Music Festival and The K95 Country Fest Danny is no stranger to the audience. He has supported over 100 national artists; Brad Paisley, Rascal Flatts, Brothers Osborne, Travis Tritt, Randy Travis, Dan & Shay, The Charlie Daniels Band, Dierks Bentley, Sara Evans, Big & Rich, Marty Stuart, Tracy Byrd, Joe Nichols, Jimmie Allen, High Valley and so many more. Whether it's a solo, trio or five-piece show with his band Cedar Creek, Danny performs over 200 shows every year!
And this is not all Danny does! His songwriting has been awarded by The Billboard Song Contest, The Great American Songwriting Contest, The International Songwriting Contest, NSAI and he has won a Josie Award for Modern Country Rising Star. Doors are always opening by Danny's hard work and he continues to walk right through them all.
Jake Lindholm (Sweden)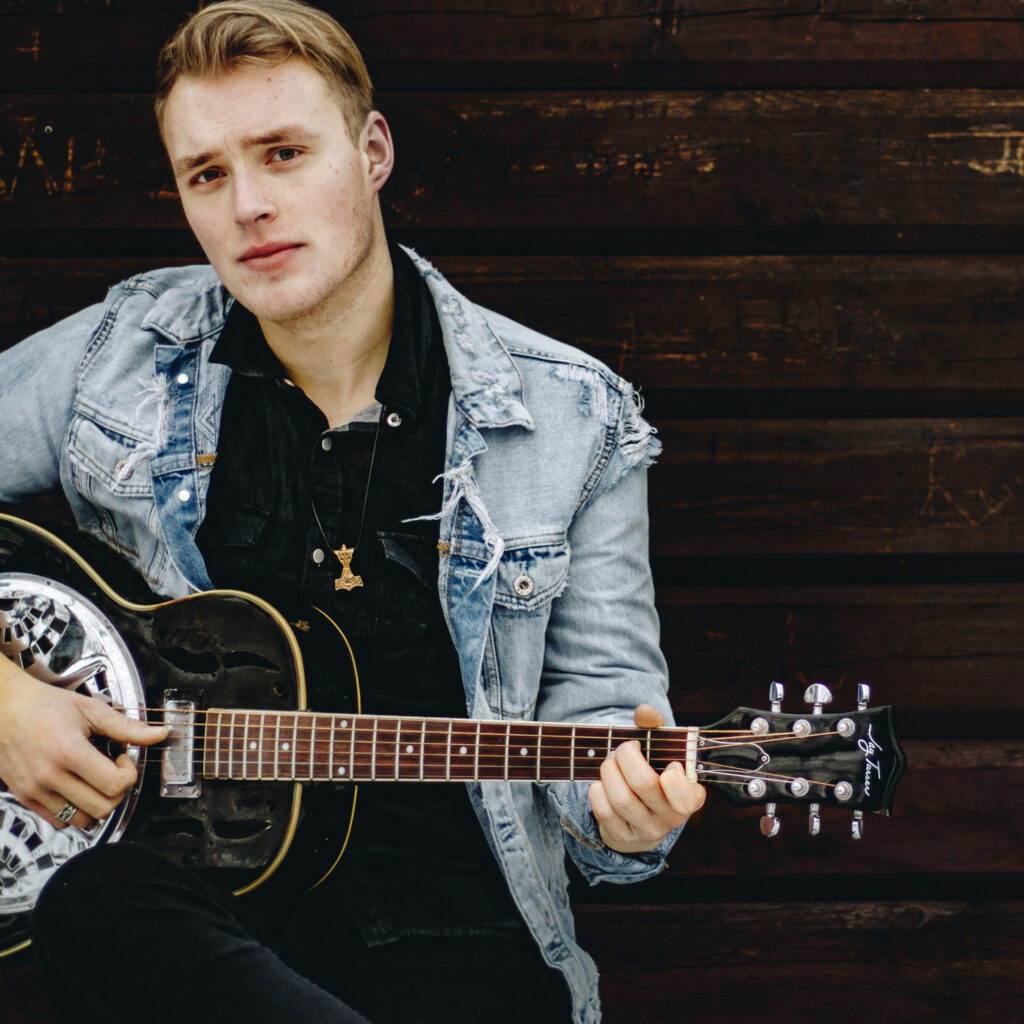 Jake Lindholm is a 28-year-old country/pop singer from Sweden with an ambition to expand the European country scene. Jake grew up on his parents' horse ranch in the south of Sweden before he moved to Lund to study law. Jake is a true country boy at heart, which is not only reflected in his love for country music but also in his attraction to Nashville. Since the
beginning of his career, Jake has traveled back and forth between Sweden and Nashville. It's also in Nashville that Jake, together with American songwriters, writes most of his music.

Jake himself categorizes his music as Nordic country or European country and the music can be described as a combination between country, folk and Swedish pop. Jake hopes to be able to expand the country scene in Sweden and Europe and introduce country music to a new audience that today normally doesn't listen to country music. Jake has a unique and warm
voice that is easy to recognize for anyone who hears it. Let's introduce country music to Europe for real!
Virgis Stakėnas (Lithuania)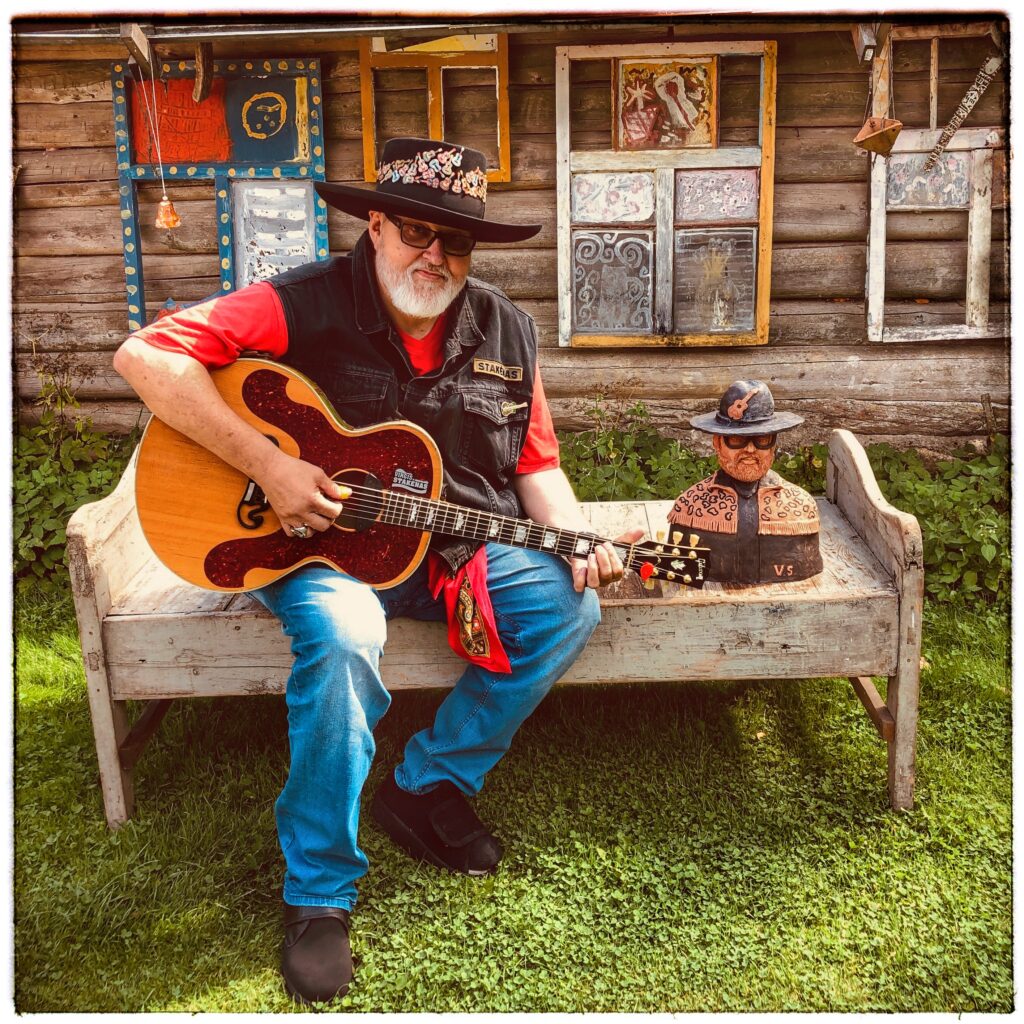 The signatory of the festival and the author of the festivals anthem.
One man, one guitar, one hat.
Works for selfies, introduces himself as the Country father.
https://www.vle.lt/Straipsnis/Virgis-Stakenas-125852
https://www.facebook.com/DRAMBLYSVS/
https://www.instagram.com/virgisstakenas/
https://www.youtube.com/channel/UCldmVQRnFb-ALmHFRWvXSKw
Midnight Special (Lithuania)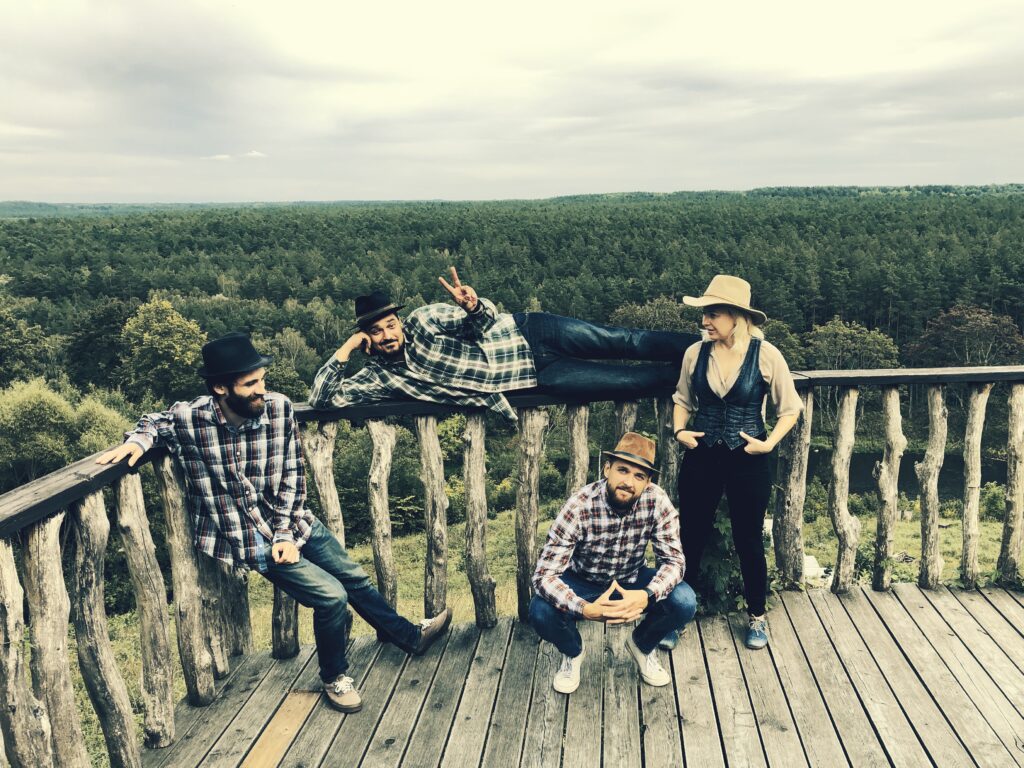 Midnight Special – a band of musicians who love old time music and playing it live, that was established in 2014. The band plays traditional American folk music – songs that tell stories about peoples lives. The play bluegrass, blues, gospel and american folk.
Bluegrass is a genre of music born in the 1930s in the USA. The genre is influenced by English and Irish folk music and alter on merged with jazz and blues.
"Old Johny's Crew" (Germany)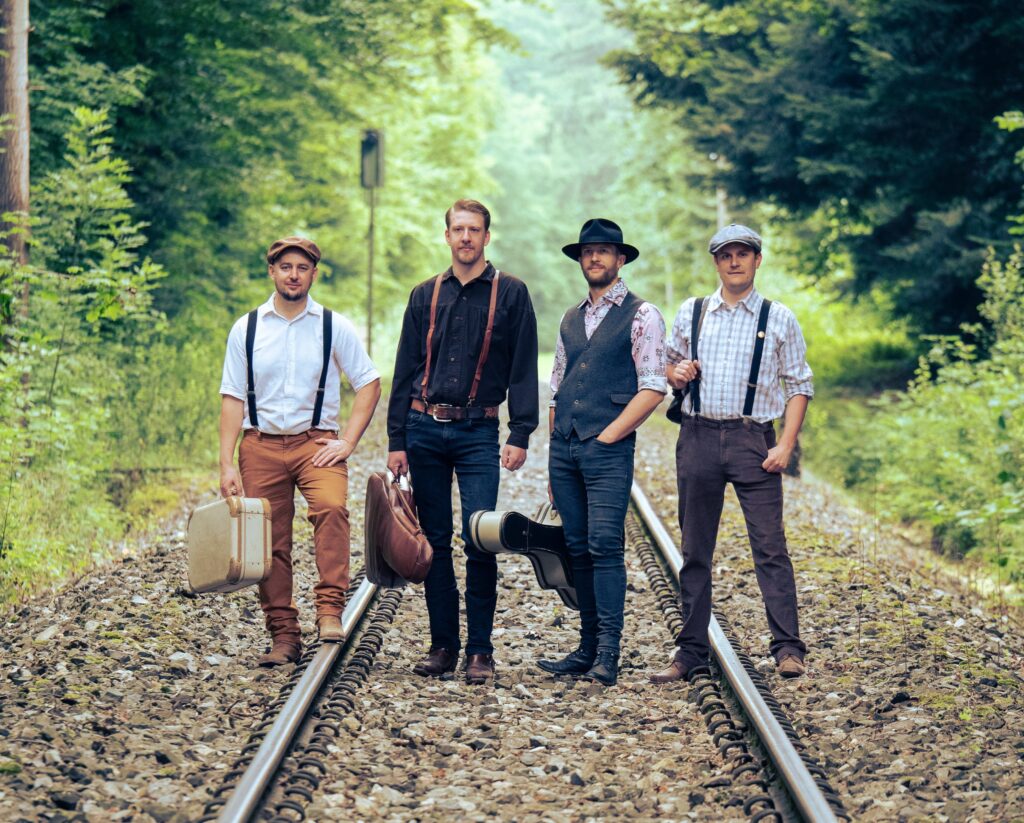 Old Johnny's Crew was founded by the four childhood friends in 2012 as an acoustic band. Today in 2022 they just released their third album with original songs.
In the meantime, the boys went through many changes. They evolve from an acoustic-quartet to a full band including drums and bass, went all the way from smoky small clubs to bigger stages and from basement recordings to professional studio production. They were touring from their small home village across half of Europe.
On stage, they present their original songs in German and English language with traditional instruments such as Banjo, Accordion and Blues harp.
The entertaining show puts everyone in a good mood but also contains some thoughtful songs about deep desires. Satisfaction guaranteed!
Elektra Band (Lithuania)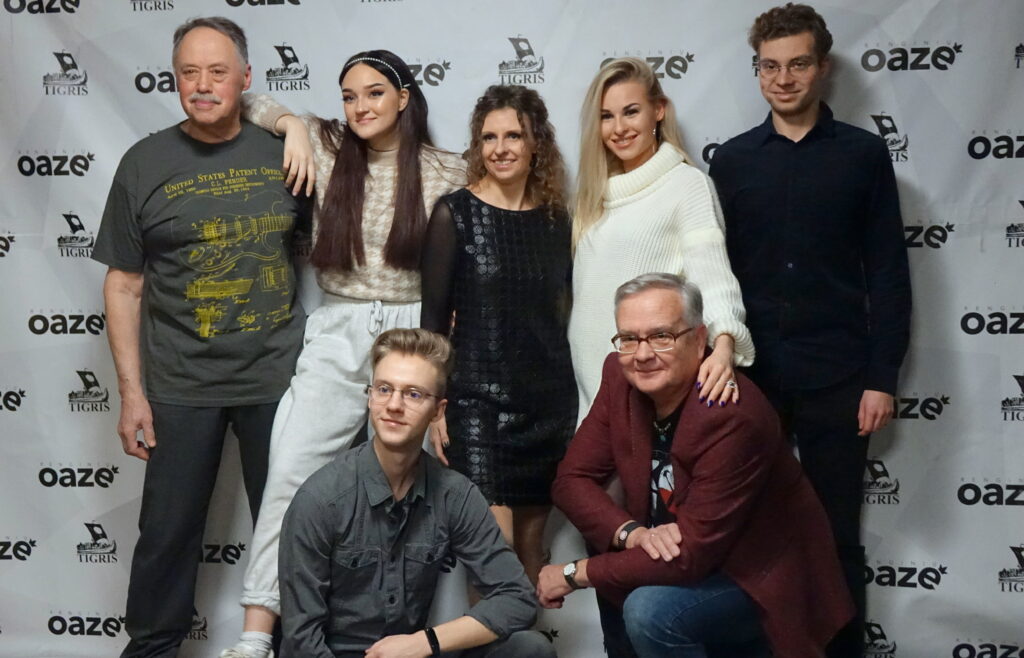 In 2017 the Elektra band was reestablished, the history of the band starts in 1977 when a vocal instrumental ensemble was formed at the electromechanical factory in Kaunas. Th ensemble played dance music and performed int different Lithuanian cities.
40 years later two of the original band members Edvardas Danielius (bass) and Robertas Jasinskas (keyboard) reestablished the ensemble with a slightly different name . That is how the vocal instrumental ensemble Elektra became Elektra Band.
Along with the two founding members the band also has younger musicians. The vocalists Ema Aukščenytė, Kotrina Dogadajeva ir Evelina Germanavičiūtė have participated in various projects and competitions. This is an opportunity to work on their team work. The guitarist Vincas Linkevičius successfully combines playing in the band and studying. All the younger band members love the music genre that Elektra Band plays.
The band plays country, rock, rockabilly, rock and roll, bugi woogie music. This music is close to young and old listeners hearts, that is why during thei performances no one can stand still.