VISAGINO COUNTRY 2019
JESSICA LYNN (USA)
Jessica Lynn has been dubbed by press around the world like a rocket force, paving her own way as a unique face and voice in modern country music.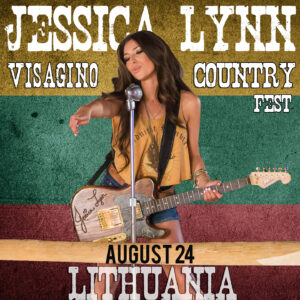 Millions on the road have seen her and in her two full-length nationwide concert television specials, 'Jessica Lynn – This Much Fun', and 'Jessica Lynn – Takin' Over'. In four years of international touring Jessica has shared stages with some of the biggest names in Country and Rock music such as Brad Paisley, Keith Urban, Montgomery Gentry, Hank Jr., Clint Black, Phil Vassar, Jo Dee Messina, ZZ Top, and the 'Queen of Country' herself, Loretta Lynn. She has written songs with some of today's top hit writers with her last two singles 'Crazy Idea'  and 'Let's Don't' climbing the charts. Her first single to country radio, 'Crazy Idea' broke the Top 50, and 'Let's Don't' just peaked in the Top 40.  In 2019 Jessica will once again tour around the world, release her third nationwide TV special to begin airing on PBS in June and release new music.
For more info visit Jessica at www.JessicaLynnMusic.org
ALLWOODS COUNTRY BAND (Spain)
The first time ALLWOODS band appears in the national and international music scene in 2017.  The group, based in Terrassa (Barcelona), launches their first album BIRTH at the end of 2018. Allwoods recorded 8 own songs with 8 covers. They combine their songs and covers with the line dance hits of all time. They were nominated at HALL OF FAME 2018 awards in the category of American Music Artist.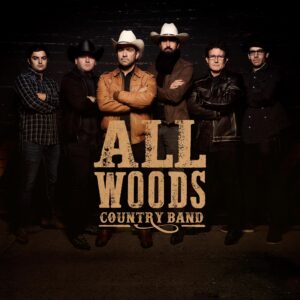 Band members:
GENÍS SOBRADO – Lead vocals & guitar
PEPO FIGUERAS – Guitar
ROC ALEMANY – Violin
JAN PAGÈS – Bass
ALBERT FERNANDEZ – Keyboards
MARC COROMINAS – Drums
For more information: http://allwoodscountryband.com
GAËLLE BUSWEL (France)
Gaelle Buswel is a unique artist with her own musical world – a place coloured by American blues-rock, folk and '70's rock. She has already more than 500 concerts across Europe under her belt as well as 2 North American tours, and one tour in Japan. Starting from the age of 13, Gaëlle has been giving concerts throughout France, Belgium, and England.  Gaëlle composes most of her own material. The first songs were promising enough to lead to her first album, the acoustic folk-rock 'Yesterday's Shadow', recorded with the collaboration of Neil Black and released in 2012. Her second album, 'Black to Blue', released in November 2014 brought with it an ever-widening audience and 4 music awards. North America also welcomed her. She gave her first live radio on WFDU FM New York and was selected as "Artist of the Month" by the American webzine Concert Blogger.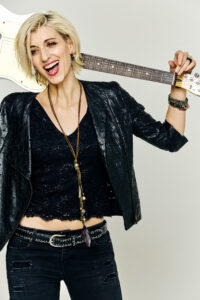 RECENT AWARDS:
1st Prize "Best video"- Freedom Tonight – Azaléa Film Fest, Alabama, USA, 2018
Finalist at the European Blues Challenge, Danemark, 2017
Prix Révélation Française at Cognac Blues Passions, 2016
Prix National France Blues – invited to represent France at the European finals in 2017
Prix All That Jazz and Prix Coup de Coeur 2015 at the Cahors Blues Festival
For more information: www.gaelle-buswel.fr
MARINA KAPURO (Russia)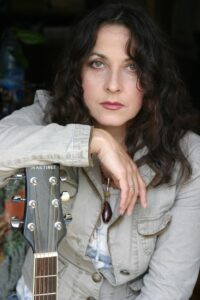 Marina Kapuro is a renowned Russian country and folk-rock singer. Being a star in her country, she is also internationally acclaimed. Her concert tours covered Europe, USA, Japan, India. She is prize-winner of many Russian and International song Contests. Marina Kapuro recorded 12 albums and her first one in 1980 ("Country Folk Rock Group 'YABLOKO'). At present, Marina Kapuro is working with some new music projects in the UK, Sweden, and Russia. 
For more information: www.marinakapuro.ru
ALEKSANDR BELKIN & THE ROAD BAND (Lithuania)
The Road Band was established in the summer of 1992 in Vilnius. A well-known blues band in Lithuania and Europe actively participates in the musical life. The group has played over a thousand concerts.  The Road Band performs well know and original rhythm and blues, rock-n-roll, jazz, country compositions. The band has released 13 albums. The group was described in the book 'What is what in the Vilnius region 2003'.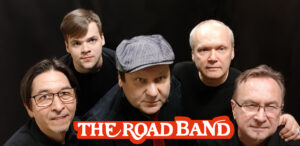 Band members:
ALEKSANDR BELKIN – Lead vocals & guitar& harmonica
OLEGAS SOCHINAS – Guitar
ARVYDAS MEŠKA – Keyboard
SERGEJUS SOPELEVAS-VYSOCKI – Bass
DOVYDAS STOŠKUS – Drums
More information: The Road Band
J.TEX & 'THE VOLUNTEERS' (USA/Denmark)
J.Tex is an award-winning Danish singer/songwriter and composer. He was born in the United States, but raised in Denmark, and has travelled throughout the cold, dusty plains of the Midwest in search of his musical roots. With his incredible sounds and emotional storytelling, J.Tex has a unique take on American roots music that doesn't fit into a narrow category. Bassist Frank Borsgaard Jensen joins him. Their performance is a unique experience, with a groove that is rare to find outside of the United States.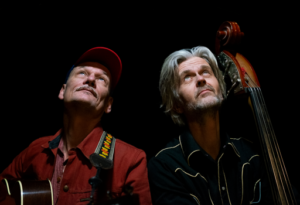 Band members:
J.Tex – Banjo& Guitar& Violin& Lead Vocal
Frank Borgaard – Upright Bass& Vocal
Jacob Vikkelsøe – Drums& Vocal
More information: http://www.jtexthevolunteers.com
VIKTORIJA KAJOKAITĖ (Lithuania)
She performs since childhood. When she was three or four, she tried to mimic the sound of the piano keys; later, she started attending piano lessons. She had a dream to learn to play the guitar, and she made it come true. The guitar is a good friend of her; she travels with it and shares sadness and tears. In 2012 she was a laureate of 'Dainų dainelė'. She actively participates in contests, concerts, sang in a choir and folklore ensemble.
To her, music is like a deep breath that covers the soul with soft shivers and warm feathers. She wants to tell stories, to sing them, to play them. She wants to touch peoples hearts by melodies and words and afterwards leave a piece of herself in their hearts.
More information: Viktorija Kajokaitė
STAKĖNAS 3iO (Lithuania)
The Lithuanian Father of Country Music, author of songs, performer, producer Virgis Stakėnas started his musical career in 1975, and it continues until today; it is more than 40 years.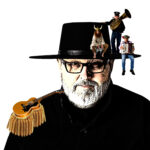 STAKĖNAS – Virgis Stakėnas. Singer-songwriter, main vocal, acoustic guitar "Gibson Y2K", harp "Hohner blues harp", kazoo "Blue Kazoo"
40 years on stage, 3 000 concerts, 342 opuses, 150 big festivals, 19 albums, 10 tours in USA, 6 guitars, 3 grandkids, 2 books, 1 wife.
3 – Vygantas Banys. Bass "Ibanez ATK" / Electric guitar "Fender Stratocaster" / fiddle "Meistro Vytauto", back vocal
2000 book library, 50 meter built fence, 30 years on stage, 11 known label guitar collection, 2 month trip on bus.
i – Arijus Ivaškevičius. Grand piano "Petrof" / electric organ "Junostj" / Acordion "DeMusa", back vocals (tenor).
30 519 827 634 pressed keys throughout music career, collection of 10 000 old cards, 55 yearson stage, 1 (first) time playing country publically.
O – Robertas Gasiūnas. Baritone cajon "Garage child" (self-made), shaker "Schlagerwerk", cymbal "Paiste", back vocal.
8 years on stage, 7 handmade instruments, councelor at 6 camps, 4 mastered instruments, 2 passions in life, 1 love for music.
Photo and design – Ramutė Stakėnienė – "Canon EOS 6D", "Quadralite Move 300".
More information: Virgis Stakėnas
INTERSTATE EXPRESS (Australia/UK/USA)
They are three charming men – Jack Latimer from Australia, Joe Buirski from UK and Craig Judelman from the USA. The band was formed on a long drive from Tennessee to New Orleans. With their high energy approach to traditional American songs and dance music, Interstate Express combines a love of old stories with a passion for the joy of a fiddle tune that drives like a Mercedes on the open road. The music that developed in America is as diverse as the people who brought it there, from fast banjo and fiddle tunes and early country songs to blues and ballads, this trio plays it all.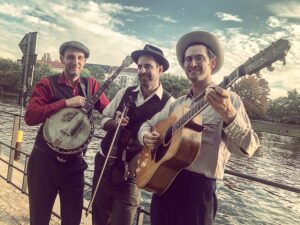 Band members:
Craig Judelman – Fiddle&vocals.
Jack Latimer – Guitar&mandolin&vocals.
Joe Buirski – Banjo&Vocals.
More information:  Interstate Express Band
SENTIMENT FALLS (Sweden)
Sentiment Falls members are a vocalist/guitar Ronnie Wilde and vocalist Andrea Bond. They recorded their first single in 2012 entitled 'Six Feet Under'.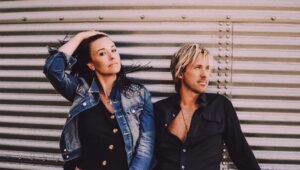 In 2017, Sentiment Falls was even nominated for three different awards categories at the Texas Sounds International Country Music Awards where artists from 15 nations competed. In 2018 the band reached another high when they were awarded 'Best Band' at Seljord Country Festival, which not only gave them the honour but also the opportunity to be the opening act for the headlining artist at said festival 2019. Recently they were awarded 'Best Country Act' in the pop/rock genre in a Swedish National competition.
More information: https://sentimentfalls.com/
DINOZAURAI (Lithuania)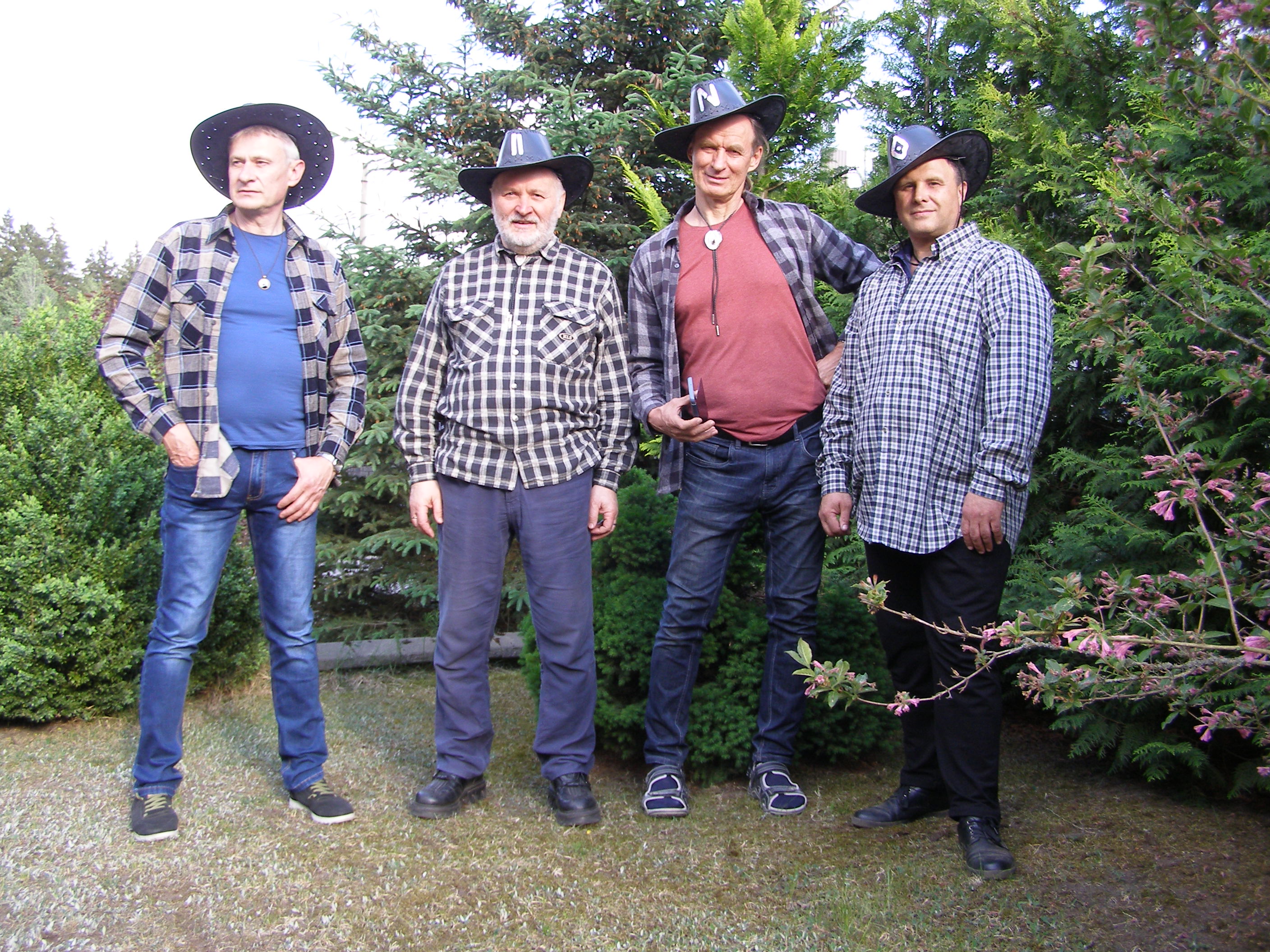 The group ¨Dinozaurai¨ (translation – Dinosaurs) united in 2002 as the music project for the Tasty Bunch events. From the beginning, they decided to play different style music in Lithuanian.
Because there are many structural differences between Lithuanian and English languages, it is hard to make translations of the songs in high quality. That is why many songs are created from the beginning.  The most favourite styles of this band are classic rock, blues, rock and roll, country. They also play the songs from the hippie movement times and their songs.
Band members:
Mindaugas Miškinis – Solo guitar & the most songs author;
Arūnas Norkevičius – Guitar & vocals;
Mečislovas Daukantas – Keyboards & vocals;
Remigijus Valintas –  Bass & vocals;
Oleg Denisenko –  Drums.
More information: Dinozaurai
JOVARAI (Lithuania)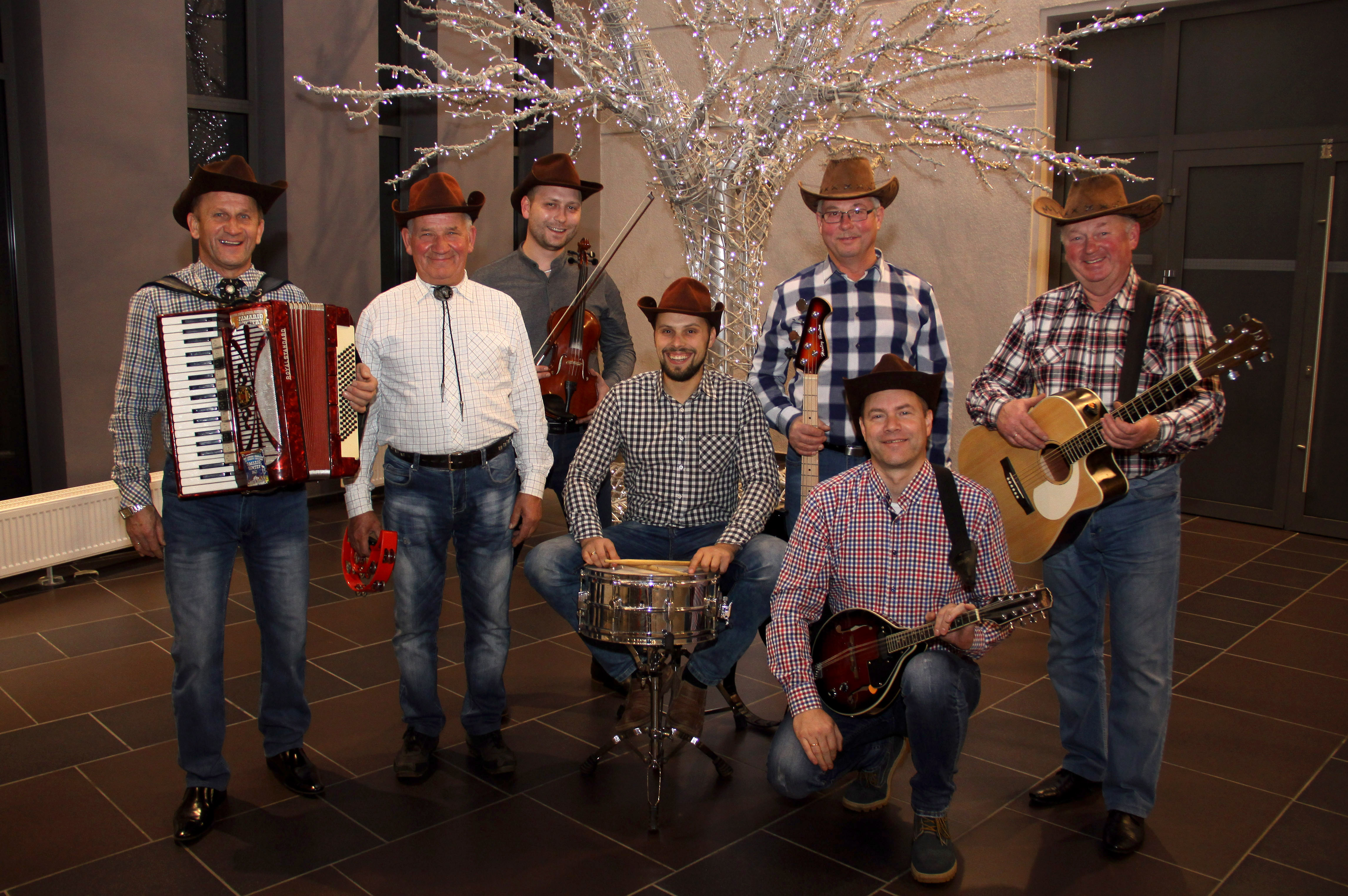 Marijampolės cultural centre Capella was established in 2006 autumn. The Capella comprises people with various professions. From 2007 Capella started their concerts activity. They participated in village community events, Marijampolė county and in other parts of Lithuania cultural and public events. They played in many festivals and Capella contests and in many countries such as Poland, Russia, and Denmark. This band plays Lithuanian folk music and other countries songs and instrumental compositions.
HANK WILLIAMS TRIBUTE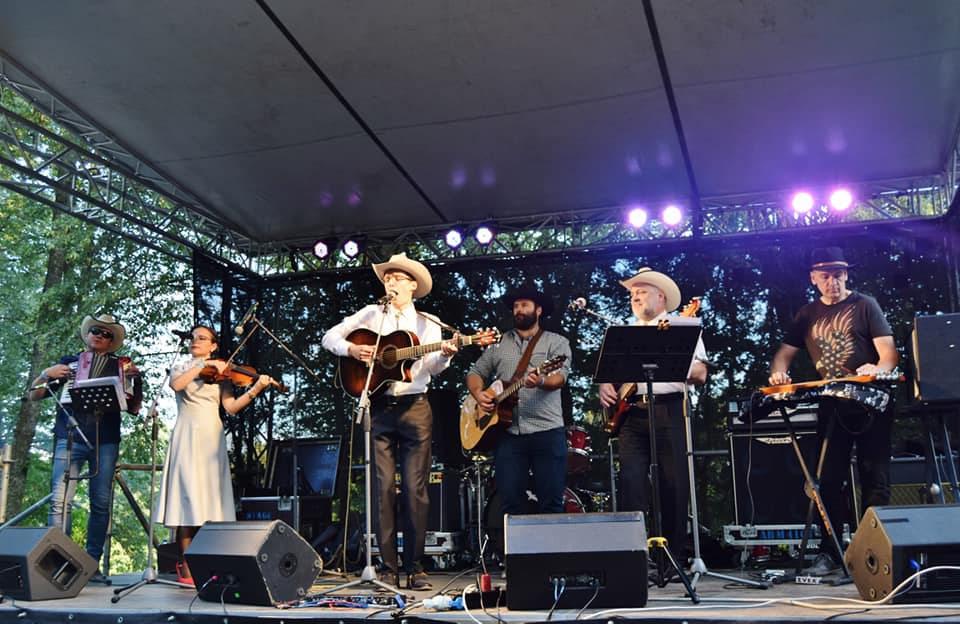 Back in time, experienced teacher and tireless musician Viktor Timashov created a new partnership with IT student Dominyk Raila who lived in Klaipeda city. Viktor immediately noticed that Dominyk has the unusual voice and good taste for music. However, after few sessions, they decided to turn into the traditional country music style. Which Henk Williams played for years. Moreover, to find the right songs were not easy, Henko's unusual singing techniques and the peculiar style of music made things different. But Dominyk's perseverance and youthful excitement gave the right push to move forward in music creation. After half a year of rehearsals, project called "Hank Williams tribute" made their first concert. Where Dominyk took place as a vocalist. Also, he was assisted by Viktoras (bass) with his daughter Alvita (violin), as well as Artūras "Maxas" Petruoka (steel guitar), Andis Retejums (acoustic guitar) and Andrius Beržonskis (accordion).
B ORE (Greenhill Sound) (Lithuania)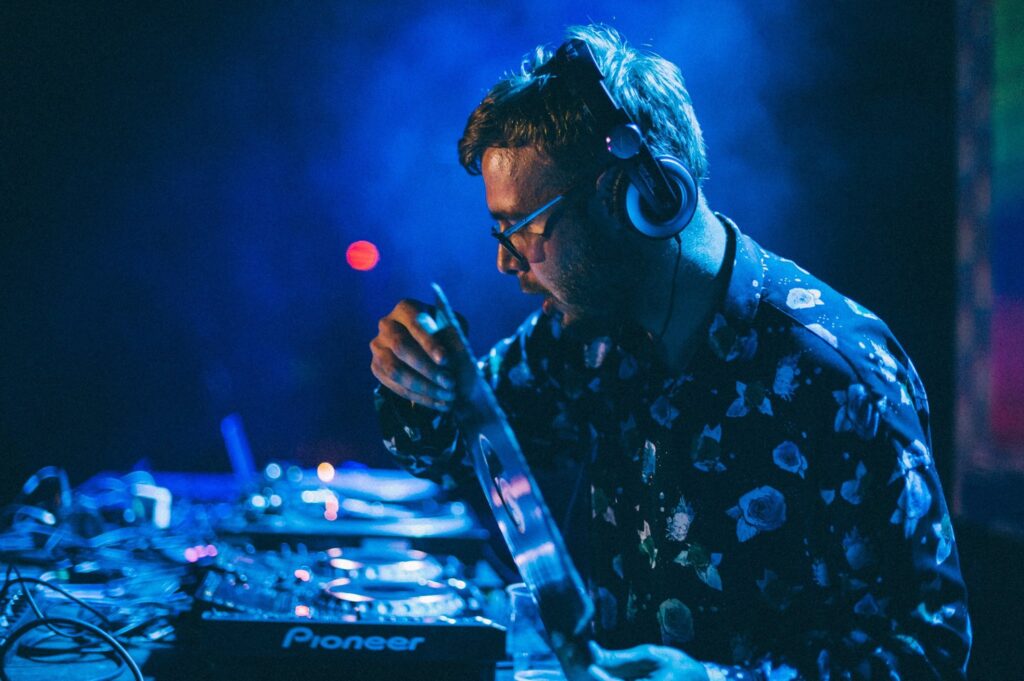 Boris Lukin, known as B in the Air. He was born and raised in Visaginas. Later he moved to Kaunas in order to study. There he became interested in the city nightlife and dance floor culture. Boris is a member and the spirit of Greenhill sound this group is based in Kaunas. They work with a variety of different musical genres. Although his collection is dominated by broken rhythm music, Reggae, DubStep, Funk and House play the main part in his audiography. With the launch of Blin Records, a small label in 2019, B in the Air has been promoting the culture of records and DJing.
EROOTT (GROOVE TRIBE)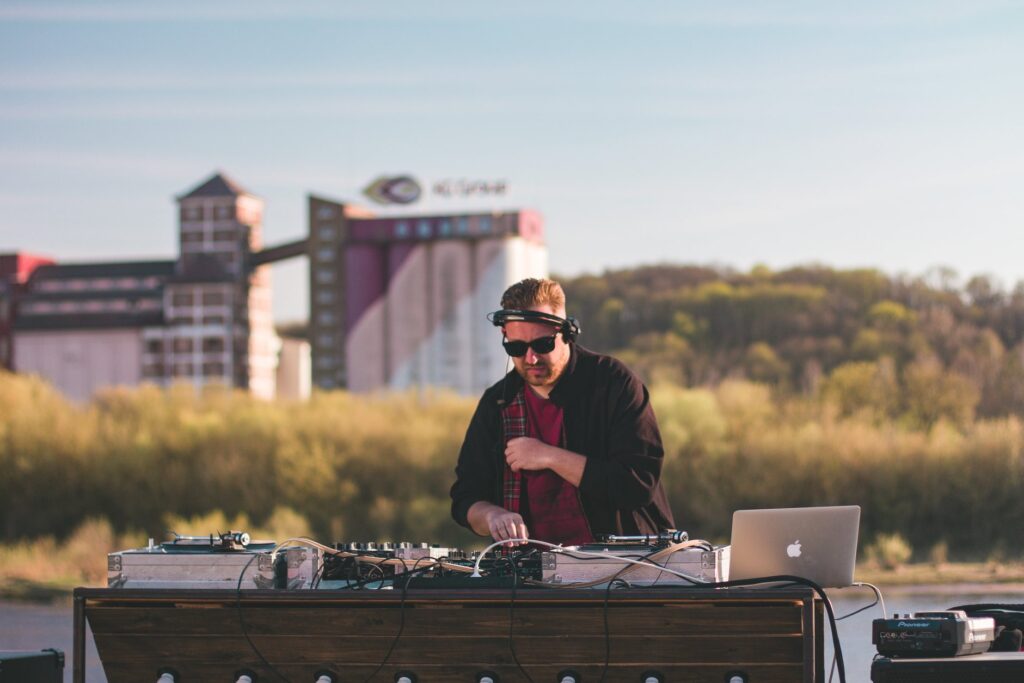 Erik Berežok, who calls himself E-Roott, is one of the strongest Reggae artists in Lithuania. He has brought the power of positive music to numerous dancefloors. Also, many times during his show he improvised by using his undoubted taste of music and rich vinyl collection. Skills of E-Roott brings to the dance an unforgettable, colourful fusion of Roots, Reggae and Dub styles. Back in 2007 his crew called Groove Tribe has brought numbers of famous reggae artists to Lithuania. Groove Tribe hosted groups like Jah Free, Trinity Soundsystem, Weeding Dub, MC Oliva, El Fata, Hornsman Coyote, readsquad, Gardna, Johnny Ousborne and King Kong. They also represented the Lithuanian Reggae scene at Warsaw Reggae Festival in Poland, Zvera Festival in Latvia, Strictly Dub Records sessions in Estonia and at Europe's leading soundsystem culture events – Outlook Festival in Croatia. E-Roott dedicates his heart, passion and love for Reggae music and his all audience. So please greet him with noise and feel the vibrations…