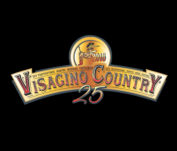 Visagino Country 2018
2018.03.22
Finally we announce the full list of performers who will come to our Anniversary 25th International Visagino Country 2018 festival!
MAX TYLER (US)
THE MUSIC ROAD PILOTS (UK/The Netherlands)
SARAH JORY & THE NEXT LEVEL (UK/The Netherlands)
BAYLOU (Australia)
BRENDAN MONAGHAN (Ireland)
THE WILLIE JONES BAND (US/Slovakia)
LONSTAR (Poland),
KLOVA BELKIN BAND (Lithuania)
JONIS (Lithuania)
VIRGIS STAKĖNAS (Lithuania)
MINDAUGAS BRIEDIS BAND (Lithuania)
Do not forget to visit Artists section here on our page once in a while, there we will add more information about each participant.
Visagino Country 2018 will be held on August 24-25 at the same place where past two festivals happened. Stay tuned, soon we will announce the start of ticket sales. Do not miss the opportunity to get early tickets!